Fall Courses Have Begun, but You Can Still Sign Up!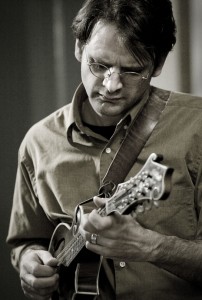 "Your course was exactly what I have been looking for. It was well structured with a ton of good material. I like that fact that we were given tunes to learn but also tools that allows me expand the lessons beyond the course tunes to others that I already know."—Todd M.
"In your system I can replay and reinforce any lesson, and have done so consistently. I have them on my laptop and iPhone, and rewatch a lot. Sometimes I have picked up cool riffs or slides that you may not even realize you are doing."—Larry S.
Fiddle Tunes for Mandolin 101 Curriculum
Advanced Fiddle Tunes for Mandolin Curriculum
Appalachian Tunes and Techniques Curriculum
Fall online courses have started, but you can still get caught up! All class sessions are recorded, and those session videos are uploaded to a class website for all students to view and practice with at their convenience. We've also got shorter practice videos for all exercises and tunes that are taught during the sessions, practice mp3s to practice with at various tempos, and all written materials in PDF form. And all videos and materials are downloadable, so you can get caught up offline as well.
Register for any two courses and save $50!
More info on all fall courses and the Bluegrass Mandolin 101 online program is available here.
"I've participated in many online learning programs, but so far, your format is the best I've ever seen. I am so pleased I happened upon your courses."—Gina M.
"I have done some online courses, some one-on-one instruction and some camps. The course I just finished with you has been the most useful by a pretty large margin. Thanks for both the thought and effort that went into the design and material preparation and for the personal presence you bring to it."—Steve F.
"I really enjoy your courses and your teaching style. It works for me nicely. You obviously put a great deal of effort and thought in to the classes."—Mike B.