Appalachian Mandolin Tunes and Techniques Curriculum (10/9-12/7)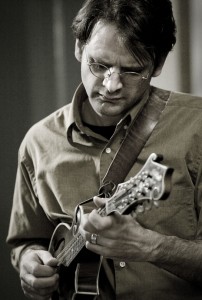 "This was the best online learning experience I've ever had. And, for the time and money, the best music learning experience in any format: DVD, video, group, or individual live lessons."—Christine R.
"This is the best learning format ever and I like your approach very much."—Marty C.
Register for any two courses and save $50!
Register for Appalachian Mandolin Tunes and Techniques with Matt Flinner
See the Fiddle Tunes for Mandolin 101 curriculum (Oct 7-Dec 7)
See the Advanced Fiddle Tunes for Mandolin curriculum (Oct 8-Dec 7)
This course will focus on getting students more familiar with Appalachian fiddle music and old-time songs, and help them improve their mandolin tone and technique along the way. Students will get pointers on how to maximize their tone, various approaches to rhythm playing and chords, making use of open strings, double stops, bits of variations as well as learning a new tune (or two, or more!) each week.
The course is intended for students at a beginner to intermediate level. More advanced students may benefit from the tone exercises and focus on fundamentals (plus learn some great tunes!).
60-minute class sessions take place online every Wednesday evening from October 9th to December 4th at 9 pm eastern time, and 45-minute practice/review sessions take place every Saturday afternoon from October 12th through December 7th at 12:30 pm eastern time. The week of November 27th is off due to the Thanksgiving holiday.
NOTE: It is helpful, but not essential, to be present for the live sessions. All class sessions are recorded and available to view on the class website by the following day. Here is the curriculum:
WEEK 1 (10/9)
Key of D
Picking Exercise I
Picking Exercise II
Rhythmic Patterns in D
Rock that Cradle Lucy
Cider Mill
Rockingham Cindy
WEEK 2 (10/16)
Key of A
Picking Exercise III
Rhythmic Patterns in A with Added Notes
Slides and Anticipations
Sourwood Mountain
Old Mother Flanagan
WEEK 3 (10/23)
Key of G
Some Double Stops
Rhythm Playing in G with Double Stops
Pretty Little Widow
Dance All Night with a Bottle in Your Hand
WEEK 4 (10/30)
Some More Double Stops
Rhythm Playing with Added Runs
Octave Variations
Shakin' Down the Acorns
Lonesome John
WEEK 5 (11/6)
Going Between Octaves
Some "Open" Style Double Stops
Some More Double Stops in Backup
Old Time Sally Ann
The Growling Old Man and the Grumbling Old Woman
WEEK 6 (11/14)
Waltzes
Rhythm in Waltz Time
Tremolo Picking Exercise
The Blackest Crow
Chapel Hill Serenade
WEEK 7 (11/20)
Key of C
Picking Exercise IV
Picking Exercise V
Playing Backup in C
Four Cent Cotton
Rocky Pallet
WEEK 8 (12/4)
Tying it all together
Double Stops
Octave Variations
Approaches to Rhythm
The Yellow Barber
Dry and Dusty
John Brown's Dream
Salt River
The course fee is $225. Register here. Register for any two courses and save $50!