Spring Courses Include Swing Mandolin 101, Chord Melody and Western Swing; Save $25!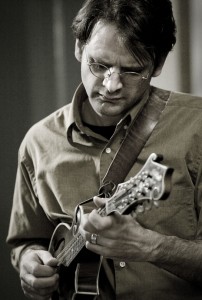 "Your courses have opened my musical mind, focused my practice and expanded my skill far beyond expectation."—-Steve F.
"I started playing the mandolin a little over two years ago. I played the piano as a child, but having never played a stringed instrument before, my intention was to study as much as I could about technique, theory, improvisation and the various genres of music for the mandolin.
To that end, I have taken nearly every course Matt has offered, even three at a time! Matt is a brilliant teacher. Every course is deep and rich with information. The material is thoughtfully explained, allowing a student to slowly transform the class material into music. I can't imagine this journey without Matt Flinner. His courses are a true life changing musical experience!"—Lisa S.
Save $25 on any courses when you register by March 17th!
Swing Mandolin 101 Curriculum Registration
Mandolin Chord Melody Curriculum Registration
Western Swing Mandolin Curriculum Registration
New online courses for spring of 2019 are coming April 1-3! Swing Mandolin 101 (Mondays), Mandolin Chord Melody (Tuesdays) and Western Swing Mandolin (Wednesdays) will delve into various aspects of swing and jazz at various levels.
Swing Mandolin 101 is an introduction to swing and jazz on the mandolin which will give students the basics on how to solo and play chord progressions on several jazz standards. Scales, arpeggios and chord inversions will be explored in-depth to give students the vocabulary they need to play melodies, improvise, play rhythm and, in general, have more fun playing the mandolin at swing jam sessions. This course is recommended for students at an advanced beginner to intermediate level.
The Swing Mandolin 101 course takes place on Mondays at 9 pm eastern time, with follow-up practice sessions on Saturdays at 10 am eastern time.
See the Swing Mandolin 101 curriculum
Register for Swing Mandolin 101 with Matt Flinner
The Mandolin Chord Melody course goes more in-depth with chords. Chord inversions will be explored around the fretboard in various keys, and students will learn how to play melodies using those chord inversions as melodic and harmonic foundations. Students will also be given tips on using these chords to accompany other soloists, as well as ways of using chord inversions and chord melody technique in improvisation. It's a great way to become not only a better solo mandolinist, but a much better accompanist as well! This course is intended for students at an intermediate to advanced level.
The Mandolin Chord Melody course takes place on Tuesdays at 9 pm eastern time, with follow-up practice sessions on Saturdays at 11 am eastern time.
See the Mandolin Chord Melody curriculum
Register for Mandolin Chord Melody with Matt Flinner
Western Swing Mandolin (April 3-June 8) will explore the music of Texas dance halls in the 1930s and 40s. Drawing mostly from the music of Bob Wills and the Texas Playboys, but also the likes of Milton Brown, Hank Thompson and Spade Cooley, the course will introduce students to the unique combination of early country music and jazz that became Western Swing. Besides learning standard songs, students will be given exercises to help them play lead and backup as well as transcribed solos by some of the masters of the style. This course is intended for intermediate-level students, though students at all levels who are intersted in Western Swing may find it helpful. A minimum rudimentary knowledge of chords and some fiddle tune melodies is recommended.
The Western Swing Mandolin course takes place on Wednesdays at 9 pm eastern time, with follow-up practice sessions on Saturdays at 12:15 pm eastern time.
See the Western Swing Mandolin curriculum
Register for Western Swing Mandolin with Matt Flinner
Register for any courses by March 17th for just $200! That's $25 off the normal course fee of $225.
Questions? Email Matt at [email protected]
SCHEDULE:
60-minute classes take place online every Monday (Swing Mandolin 101), Tuesday (Mandolin Chord Melody) or Wednesday (Western Swing Mandolin) evening from April 1, 2 or 3 to June 3, 4 or 5 at 9 pm eastern time, and 45-minute practice/review sessions take place every Saturday morning/afternoon from April 6 through June 8. The weeks of April and May 13 are off due to Matt's touring schedule.
NOTE: It is helpful, but not essential, to be present for the live sessions. All class sessions are recorded and available to view on the class website by the following day.
WHAT STUDENTS GET FROM THE COURSE
All students will also have unlimited access to short recorded videos of all of the material played at a slow tempo, PDFs of all material in both standard notation and mandolin tablature, and mp3s of all of the tunes at slow and medium speeds that they can practice along with. Students can access all of this material at any time through the class website, and can also download all materials (videos and class session videos included) to keep them permanently. All class sessions and practice/review sessions are recorded and posted on the class website (usually by the following day) so that students who were unable to attend the live sessions may view them at their own convenience, and all students may review the class videos as often as they wish.
Students will also be given a "Recommended Listening" list each week for the material covered. A variety of versions of each tune will be provided in the hopes that students will listen to recordings and further explore the wide world of recorded old-time and bluegrass music.
HOW INTERACTIVE IS THE COURSE?
During the live sessions, students can ask questions and/or play examples via their microphone (built-in or external plug-in), or they can ask questions via a built-in chat window. The instructor responds to all questions immediately (or between teaching exercises, etc.) on the spot.
Students are also encouraged to submit mp3 recordings at any time during the course if they would like to, and the instructor will respond in an mp3 recording with constructive criticism. Students can submit these mp3s either privately via email or publicly via the class website, where all students can listen and respond if they choose to. Mp3 submissions are encouraged but not required, and there is no limit on how many mp3 submissions a student can send in.
There is also a class website where registered students can find all class materials (videos, PDFs, mp3s) anytime. The site also has a Forum section, where students can ask questions, bring up topics for discussion, etc., in an open forum where the instructor and other students can respond.
WHAT YOU WILL NEED TO PARTICIPATE:
1. A desktop or laptop Mac or PC computer, iPad or Internet-connected mobile device (such as iPhone) in order to view the sessions, plus a good internet connection.
2. An internal microphone and speakers on your laptop or desktop computer, or a phone to listen and speak (if desired) during the sessions. Instructions for participating by phone are included when you register for the course (long distance charges may apply).
3. During the course, you have the option of submitting recorded examples of your playing to the instructor (and to the group, if desired). In order to do this, you will need your computer's built-in microphone or an external microphone plugged directly into your computer (via built-in ports or an external audio interface), in addition to basic audio recording software, such as Audacity or Garage Band, that will allow you to record yourself playing and save the recording in MP3 format.
4. A mandolin (actually maybe that should have been #1).
Register for any course(s) by March 17th and save $25!
Questions? Email Matt at [email protected]