Fiddle Tunes for Mandolin 101 Curriculum (Oct 7-Dec 7)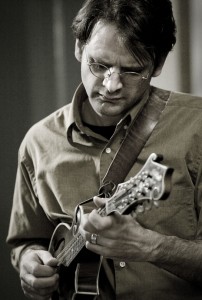 "I've participated in many online learning programs, but so far, your format is the best I've ever seen. I am so pleased I happened upon your courses."—Gina M.
"I have done some online courses, some one-on-one instruction and some camps. The course I just finished with you has been the most useful by a pretty large margin. Thanks for both the thought and effort that went into the design and material preparation and for the personal presence you bring to it."—Steve F.
Register for any two courses and save $50!
Register for Fiddle Tunes for Mandolin 101 with Matt Flinner
See the Advanced Fiddle Tunes for Mandolin curriculum
See the Appalachian Mandolin Tunes and Techniques curriculum
Welcome Fiddle Tunes for Mandolin 101! This course will introduce students to the core of bluegrass/fiddle tune repertoire and help them improve their mandolin technique along the way. Exercises in scales, arpeggios double stops, backup, and creating variations will give students the tools they need to move forward in their playing and enable them to play more comfortably on their own or with other players in jam sessions. Fiddle Tunes for Mandolin 101 will start at a beginner/intermediate level and progress to a solidly intermediate level.
The course runs from October 7 to December 7, with class sessions on Monday evenings at 9 pm eastern time (except the week of November 11th, when class will take place on Tuesday, November 12th), and follow-up practice sessions on Saturday mornings at 10 am eastern time. The week of November 25th will be off due to the Thanksgiving holiday. Students will have a total of eight class sessions and eight practice sessions over the course of nine weeks. Students are NOT required to attend all (or any) of the live sessions; all sessions will be recorded and available to view afterward (generally by the next day) anytime at the students' convenience.
To view other courses offered this fall, click here.
The course fee is $225. Register here. Sign up for any two courses by October 5th and save $50!
Here is the curriculum for the Fiddle Tunes for Mandolin 101 online course:
WEEK 1 (10/7)
Picking and rhythm
Picking Exercise I
Fingering Exercise I
Scales: D Major and G Major
Open style backup in D
Eighth of January
Bonus material: St. Anne's Reel
WEEK 2 (10/14)
Getting a fuller sound using open strings
Picking Exercise II
Fingering Exercise II
Open style backup in G
Did You Ever See the Devil, Uncle Joe?
Bonus material: Old Dan Tucker
WEEK 3 (10/21)
Octave variations
Picking Exercise III (three and four string exercises)
Fingering Exercise III
Scale Patterns: thirds in D and G
Open style backup in A
June Apple
Bonus material: The Squirrel Hunters
WEEK 4 (10/28)
Transitions between octaves
Learning Chord Tones
Major Arpeggios
3 Chord Inversions
Playing backup using basslines and moving chords
Liberty
Bonus material: Cuckoo's Nest
WEEK 5 (11/4)
Throwing in some licks
Scales: A Major and A Mixolydian; D Major and D Mixolydian
Open style chords in C
Dominant Arpeggios
Billy in the Lowground
Bonus Material: Boston Boy
WEEK 6 (11/12)
Creating variations using target notes
Minor Arpeggios
Minor Scales
Cold Frosty Morning
Bonus Material: Cattle in the Cane
WEEK 7 (11/18)
Incorporating Double Stops into Your Solos
Double Stop Exercise in A
Scales: A Dorian, D Dorian
Bill Cheatem
Bonus material: Sally Gooden
WEEK 8 (12/2)
Various approaches to improvising
Pulling it all together: octave changes, chord tones, licks and double stops as part of your solos
Blackberry Blossom
Bonus material: Liza Jane
Register for any two courses and save $50!
Register here for the Fiddle Tunes for Mandolin 101 course.
See the Advanced Fiddle Tunes for Mandolin curriculum
See the Appalachian Mandolin Tunes and Techniques curriculum