Advanced Fiddle Tunes for Mandolin Curriculum (10/8-12/7)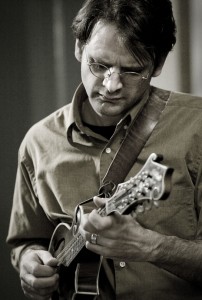 "I have taken nearly every course Matt has offered, even three at a time! Matt is a brilliant teacher. Every course is deep and rich with information. The material is thoughtfully explained, allowing a student to slowly transform the class material into music. I can't imagine this journey without Matt Flinner. His courses are a true life changing musical experience!"—Lisa S.
"Your classes are the best and most successful learning approach for me, Thank you."—-Eric B.
Register for any two fall courses and save $50!
Register for the Advanced Fiddle Tunes for Mandolin with Matt Flinner course
See the Fiddle Tunes for Mandolin 101 curriculum
See the Appalachian Mandolin Tunes and Techniques curriculum
This course is intended to help the intermediate to advanced mandolinist learn some new tunes while exploring various ways of learning the fretboard and improving their improvisational skills. Fiddle tunes in various keys will be taught each week, and students will be given suggestions on how to improvise and/or create variations on these tunes. Scale and arpeggio exercises, picking exercises and fingering exercises will also be given to help students increase their improvisation skills.
Tunes will include "Denver Belle," "A Red Prairie Dawn," "Big Sciota," "Elzic's Farewell," "Cricket on the Hearth" and many others (see below).
The course fee is $225. Register for any two fall courses by October 5th and save $50!
WEEK 1 (10/8):
Creating octave variations & transitions between octaves
Warmup exercises
Adding some ornaments (hammer-ons, pull-offs, etc.)
Ear training exercise I
Chinquapin Hunting
Bonus material: Winder Slide
WEEK 2 (10/15)
Adding some runs to your solos
Some V to I licks
Ear training exercise II
A Red Prairie Dawn
Bonus material: Old Grimes
WEEK 3 (10/22)
Minor and modal tunes
Using some bluesy licks
Blues scales in A and E
Blues licks in two positions
Elzic's Farewell
Bonus Material: Ice on the Road
WEEK 4 (10/29)
Some tunes in C
C Major Scale & Pattern
C Mixolydian Scale & Pattern
Ear training exercise III
Denver Belle
Bonus material: Ashland Breakdown
WEEK 5 (11/5)
Adding some double stops to your playing
Moving double stops in improv
Double stops as position shifts
Licks up the neck
Big Sciota
Bonus material: Paddy on the Turnpike
WEEK 6 (11/13)
More playing up the neck
Diatonic patterns up the neck
Pentatonic patterns up the neck
Huckleberry Hornpipe
Bonus tune: Grey Eagle
WEEK 7 (11/19)
Playing rags
Circle of fifths exercises
7th chord inversions & diminished chords
Complex chord patterns—how to smooth them out
Some more V-I licks
Beaumont Rag
Bonus material: Bully of the Town
WEEK 8 (12/3)
Tying it all together: using octaves, licks, patterns, positions, target notes and double stops to create variations
Exercises for speed
Cricket on the Hearth
Bonus material: New Chance Blues
The course fee is $225. Register for any two fall courses and save $50!