Mandolin Double Stops Intensive II Curriculum (September 11-October 5)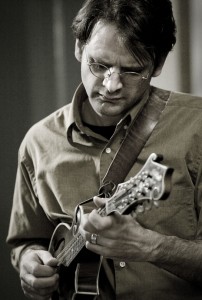 "I'm loving the instruction and all the materials, it's got me playing my mandolin constantly!"—James M.
"Matt is a brilliant teacher. Every course is deep and rich with information. The material is thoughtfully explained, allowing a student to slowly transform the class material into music. His courses are a true life changing musical experience!"—Lisa S.
Register for the Mandolin Double Stops Intensive II course
See the Bluegrass Mandolin Jamming II curriculum
See the Scale and Arpeggio Intensive II curriculum
This course is intended to help students with fundamentals while learning the fretboard. Double stops in various keys will be looked at, along with picking exercises (which will sometimes incorporate those double stops) to help improve efficiency and speed. And we'll focus quite a bit on improving our tone and getting the most sound out of our instruments that we can. Each week, we'll also learn a tune (sometimes bluegrass or folk, sometimes Bob Dylan, sometimes Otis Redding!) and look at various ways of using double stops either as part of the melody or as a way of varying the melody.
The course is a continuation of the Mandolin Double Stops Intensive I course, which concludes in July, but students are not required to have taken the first course in order to enroll in (and benefit from) the Mandolin Double Stops Intensive II course
The course is intended for players of all levels who want to go deeper into the fundamentals of playing the mandolin, especially tone, picking ability and, of course, double stops.
The class sessions take place on Wednesday evenings at 8 pm eastern time, and follow-up practice sessions take place on Saturdays at 12:30 pm eastern time. Students do not need to attend the live sessions if they are unable to, as they can review video recordings of all sessions on the class website.
Here is the curriculum:
WEEK 1 (September 11)
Double Stop Exercise in E
Moving Between Shapes Across Chord Progressions
Combining Double Stop Shapes
Picking Exercise 9
Picking Exercise 10
Blowin' in the Wind
WEEK 2 (September 18)
Minor Double Stops in a Few Keys
Playing the i-iv-V Minor Progression in Various Double Stops
Picking Exercise 11
Picking Exercise 12
I Heard It Through the Grapevine
WEEK 3 (September 25)
Double Stop Exercise in Bb
Double Stop Tremolo Exercise
Adding Other Chords and Double Stops
Picking Exercise 13
Picking Exercise 14
Gone, Gone, Gone
WEEK 4 (October 2)
"Open" Style Diatonic Double Stops
Open Style Double Stop Licks
More Combinations of Shapes
Picking Exercise 15
Three String Picking Exercise
Sittin' on the Dock of the Bay
The course fee is $125.
Register for the Mandolin Double Stops Intensive II course