Bluegrass Mandolin Jamming II Curriculum (Sept 9-Oct 5)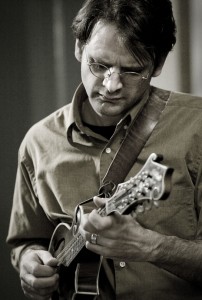 "After buying six mandolins and umpteen books…I am convinced your course is best $100 I have invested in my mandolin journey to date. Finally, I'm getting the discpline I need with your exercises to learn scales, arpeggios, double stops, fingering techniques, learn the fretboard (the essential tools I need)…and most importantly to learn how those things fit into playing tunes."—Rick D., Bluegrass Mandolin 101 stude
"I have to say that making everything available online is a great convenience for me. Being able to stop and return to a more challenging exercise or a newer phrase is a great for learning. I also really appreciate your availability to answer questions offline. This is a great course, and I feel as though I'm improving daily because of it."—Joe C., Bluegrass Mandolin 101 student
Register for Bluegrass Mandolin Jamming II with Matt Flinner
See the Scale and Arpeggio Intensive II curriculum
See the Double Stops Intensive II curriculum
This course is intended to help the aspiring mandolinist build up repertoire and find ways of creating new solos over commonly played standards; it's also designed in the hope that it will encourage students to get out and jam with other players!
Each week, we'll look at four bluegrass standard tunes. Students will be given lead sheets (in standard notation and tablature) for each song, as well as a few exercises to help them learn more about the fretboard and start incorporating new ideas into their solos. Concepts and tunes will be taught during the class session, and all tunes will be revisited during Saturday practice sessions in a "jam session" format, where each song is played several times though, and students have the opportunity to try out some of the week's concepts on the tunes (with guidance from Matt).
While this course is a continuation of the Bluegrass Mandolin Jamming course which completes in early July, it is not necessary for students to have taken the first course to be able to take the second course. The Bluegrass Mandolin Jamming II course is intended to reinforce many of the concepts taught in the previous course, while expanding the student's knowledge of the fretboard beyond where the first course left off.
The course begins September 9 and runs through October 5. Class sessions will meet on Mondays at 2 pm eastern time (7 or 8 pm in the UK and most of Europe) and 8 pm eastern time. Practice/review sessions meet every Saturday from 10-10:45 am eastern time.
Students are encouraged to attend the live sessions to be able to interact more directly with the instructor, but live attendance is not required. Students will be able to view the recordings of all of the sessions any time afterward as often as they want through the class website.
The course fee is $125.
Register for Bluegrass Mandolin Jamming II with Matt Flinner
Here is the curriculum:
WEEK 1 (September 9)
Key of C
Various Positions in C
Using Open Strings
C Chord Tones and Double Stops
The Walls of Time
Way Downtown
I Ain't Gonna Work Tomorrow
Tennessee Waltz
WEEK 2 (September 16)
Key of E
Position Playing in E
E Chord Tones and Double Stops
Octave Changes
Hold Whatcha Got
The Last Thing on My Mind
In the Pines
Why You Been Gone So Long?
WEEK 3 (September 23)
Key of F
Positions in F
Chord Tones in F
Using Two Chord Styles in Backup
Once More
Memories of Mother and Dad
Rank Strangers
Won't You Come and Sing for Me?
WEEK 4 (September 30)
Key of B
Positions in B
B Chord Tones and Double Stops
Chop Chords and "Open" Style Chords in B
Dooley
Love, Please Come Home
I Cried Again
Rain, Please Go Away
Register here.
Questions? Email Matt at [email protected]