Winter 2017 Online Mandolin Courses: Waltzes for Mandolin, Fiddle Tune Harmony and Gypsy Swing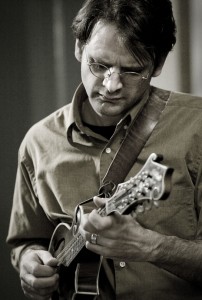 "I've practiced more in two weeks than I have in months! Really enjoying how it's going."—Donna O.
Welcome to the Bluegrass Mandolin 101 online lessons program! Established in the fall of 2013 by Grammy-nominated mandolinist Matt Flinner, the Bluegrass Mandolin 101 program has become one of the premier mandolin learning methods in the world, whether online or offline. This program presents a variety of online mandolin courses from bluegrass to old-time to swing and jazz to rock and roll and more. Hundreds of students have improved their playing and broadened their horizons through this unique mix of live lessons and recorded materials.
Winter 2017 courses are here! Waltzes for Mandolin will take place on Mondays and Saturdays from January 9-March 18, Fiddle Tune Harmony will take place on Tuesdays and Saturdays from January 10-March 18 and Gypsy Swing Mandolin will take place on Wednesdays and Saturdays from January 4-March 11.
Check out the curriculum for each course, or register here:
Waltzes for Mandolin Curriculum Registration
Fiddle Tune Harmony Curriculum Registration
Gypsy Swing Mandolin Curriculum Registration
Course fees are $200 per course.
"I have to say that making everything available online is a great convenience for me. Being able to stop and return to a more challenging exercise or a newer phrase is great for learning. I also really appreciate your availability to answer questions offline. This is a great course, and I feel as though I'm improving daily because of it."—Joe C.
"The level was perfect. Mentally I understand many things that have opened up the fingerboard a lot; now I need some quality time to get it under my hands. I found things challenging without feeling out of reach."—Stan M.
"I'm really enjoying the course. The first time I've actually practiced an instrument in my 60 years!"—Skip H.
Questions? Email [email protected].