Advanced Fiddle Tunes and Improvisation for Mandolin with Matt Flinner Curriculum, 3/28-6/3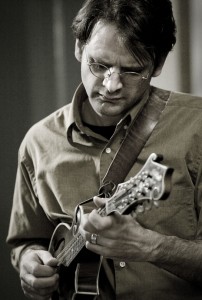 "I've participated in many online learning programs, but so far, your format is the best I've ever seen. I am so pleased I happened upon your courses."—Gina M.
"Your classes are moving me forward so very much. Thank you." —Jean C.
"It was nice there were various assignments which pushed my ability. Never felt I had "mastered" ALL the homework so never got bored. Always something to work on or do next."—Joe S.
Register for the Advanced Fiddle Tunes and Improvisation for Mandolin with Matt Flinner course
See the Fiddle Tunes for Mandolin 101 with Matt Flinner curriculum (3/27-6-3)
See the Building Mandolin Technique with Matt Flinner curriculum (3/29-6/3)
This course is intended to help the intermediate to advanced mandolinist learn some new tunes while exploring various ways of learning the fretboard and improving their improvisational skills. Fiddle tunes in various keys will be taught each week, and students will be given suggestions on how to improvise and/or create variations on these tunes. Special attention will be given to lesser-known (but great!) fiddle tunes by the likes of John Hartford, Norman Blake, Kenny Baker, Gary Harrison and others. Scale and arpeggio exercises, picking exercises and fingering exercises will also be given to help students increase their improvisation skills.
The course is intended for intermediate to advanced level students.
Class sessions will take place on Tuesday afternoons at 2 pm (for those in the UK and Europe!) as well as 9 pm eastern time, with follow-up practice/review sessions on Saturdays at 11 am eastern time. The weeks of April 25th and May 9th will be off due to Matt's travel schedule. There will be eight class sessions (or 16, if you count the extra afternoon sessions) and eight practice sessions over the course of 10 weeks.
Register for Advanced Fiddle Tunes and Improvisation
Here is the curriculum:
WEEK 1 (3/28)
Picking Exercise I
Octave changes
Moving between octaves
A few positions in common keys
Big Sandy River
Goodbye Girls I'm Going to Boston
WEEK 2 (4/4)
Improv with chord tones
Arpeggio Exercise I
Changing octaves with chord tones
Coming Down from Rising Fawn (Norman Blake)
Rickett's Hornpipe
WEEK 3 (4/11)
Double stops in improv
A and D double stops
Moving between positions using double stops
Chord tones in improvisation
Long White Road (John Hartford)
Road to Westfield (Gary Harrison)
WEEK 4 (4/18)
Minor keys
Improv lines in minor keys
Adding minor double stops
Some blues ideas
The Old Mountaineer (Bill Monroe)
Peezlewhister (Norman Blake)
WEEK 5 (5/3)
Some Texas style tunes
A few licks in A
Getting up the neck
More chord tones in improv
Position shifts
A and E Reel
Road to Jenkins
WEEK 6 (5/16)
Waltzes
Tremolo Exercise I
Double stops and tremolo
More position shifts
Midnight (Kenny Baker)
Home of the Soul (Norman Blake)
WEEK 7 (5/23)
Playing over difficult chord progressions
Chord tones II
Arpeggio exercise II
Using double stops to navigate chord progressions
Crazy Creek
Wild Fiddler's Rag
WEEK 8 (5/30)
Tying it all together
Chord tones, octave changes, double stops and the blues
Over at the Side of the Road (John Hartford)
Up and Around the Bend (Bela Fleck)
The course fee is $225. Register here