Bluegrass Mandolin 101 with Matt Flinner Curriculum (1/9-3/11)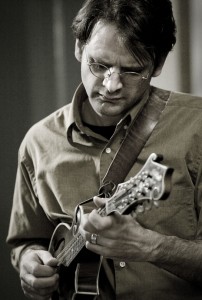 "This is the best learning format ever and I like your approach very much."—Marty C.
"I've learned so much from your courses and have improved greatly due to learning some basic skills and music theory."—Jamie J.
"Your method, approach, pace and materials are the best I've seen in my years of perpetual learning."—Jim H.
Register for Bluegrass Mandolin 101 with Matt Flinner
See the Advanced Bluegrass Mandolin Soloing with Matt Flinner curriculum (1/10-3/11)
See the Folk & Bluegrass Mandolin Rhythm with Matt Flinner curriculum (1/4-3/5)
Bluegrass Mandolin 101 returns! This course will start at a beginning/intermediate level and progress to a solidly intermediate level. This course will introduce students to the use of double stops and various positions on the neck, as well as various picking and fingerboard exercises to help develop good mandolin technique and knowledge of the fretboard. Each week, students are given two standard bluegrass tunes (and encouraged to learn at least one of them); that week's exercises are correlated to the tunes during the week's practice session so that students find practical ways of using the exercises in their playing.
Classes take place Monday evenings at 9 pm eastern time, and review sessions take place on Saturday mornings at 10 am eastern time (note: the week of February 2oth is off).
Register for Bluegrass Mandolin 101 with Matt Flinner
Bluegrass Mandolin 101 with Matt Flinner curriculum:
Week 1 (1/9)
Three warmup exercises
Intro to position playing
Intro to double stops
Will the Circle Be Unbroken
Bonus Material: Amazing Grace
WEEK 2 (1/16)
Moving to the key of A
Some tag licks to add to your solos
Backup playing and fills
My Long Journey Home
Bonus Material: Little Cabin Home on the Hill
WEEK 3 (1/23)
Small position shifts
Adding some more licks to your solos
Double stop exercises in D
Blue Ridge Cabin Home
Bonus material: I Am a Pilgrim
WEEK 4 (1/30)
Position playing II
Three different kickoffs
Chord tones in position playing
Man of Constant Sorrow
Bonus Material: Great High Mountain
WEEK 5 (2/6)
Shifting from Position I to Position II
Transposing to other keys
Blue Moon of Kentucky
Bonus Material: I'll Stay Around
WEEK 6 (2/13)
More position shifts
Turnarounds: I-V-I progressions
Double stop exercises in C
Things in Life
Bonus material: I Ain't Gonna Work Tomorrow
WEEK 7 (2/27)
Moving double stops around to create melody
An approach to improvising
Pike County Breakdown
Bonus material: Arkansas Traveler
Week 8 (3/6)
Tying it all together
Adding some licks and improvising
Combining double stops and licks
Roll in My Sweet Baby's Arms
Bonus tune: Little Maggie
The course fee is $225.
Register for Bluegrass Mandolin 101 with Matt Flinner