Tunes for the Drink Up and Stay Home Virtual Bluegrass Space Jam, 1/14/22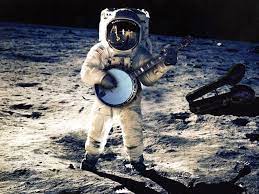 Hi everyone,
Tunes are up for our weekly Drink Up and Stay Home Virtual Bluegrass Jam, which happens FRIDAY, January 14th.
Click here to download the zip file of PDFs for this week: Facebook Jam 66
We'll play some Norman Blake, John Hartford, Alice Gerrard, J.D Crowe, the Osborne Brothers…plus a song about space. And plenty of bluegrass classics.
The jam will take place on Facebook Live at 9 pm eastern time. Feel free to bring a mandolin, or guitar, or banjo, or accordion, spoons, autoharp. Or just hang out and listen.
Here's where you can find the event: https://www.facebook.com/events/527638968235942
We'll play for about an hour or so. Bring a beverage and comfy chair and we'll try to ease our sense of isolation at least for a bit.
And donations are welcome!
Paypal: [email protected] or
Venmo: @Matt-Flinner-Mando
Hope to see you on Friday!
Thanks,
Matt