Advanced Fiddle Tunes and Improvisation with Matt Flinner Curriculum, 1/11-3/19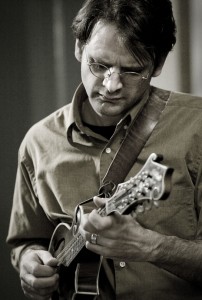 "This was the best online learning experience I've ever had. And, for the time and money, the best music learning experience in any format: DVD, video, group, or individual live lessons."—Christine R.
"I've learned so much from your courses and have improved greatly due to learning some basic skills and music theory."—Jamie J.
"Your courses have opened my musical mind, focused my practice and expanded my skill far beyond expectation."—-Steve F
Register for the Advanced Fiddle Tunes and Improvisation for Mandolin with Matt Flinner course
See the Old-Time Mandolin 101: Old-Time Songs and the Carter Family with Matt Flinner curriculum
See the Old-Time Mandolin 102: Tunes and Techniques with Matt Flinner curriculum
This course is intended to help the intermediate to advanced mandolinist learn some new tunes while exploring various ways of learning the fretboard and improving their improvisational skills. Fiddle tunes in various keys will be taught each week, and students will be given suggestions on how to improvise and/or create variations on these tunes. Special attention will be given to more "modern" fiddle tunes by the likes of John Hartford, Darol Anger, Norman Blake, Vassar Clements and others. Scale and arpeggio exercises, picking exercises and fingering exercises will also be given to help students increase their improvisation skills.
The course is intended for intermediate to advanced level students.
Class sessions will take place on Tuesday afternoons at 2 pm (for those in the UK and Europe!) as well as 9 pm eastern time, with follow-up practice/review sessions on Saturdays at 11 am eastern time. The weeks of February 8th and March 8th will be off due to Matt's touring schedule and some family events. There will be eight class sessions (or 16, if you count the extra afternoon sessions) and eight practice sessions over the course of 10 weeks.
WEEK 1 (1/11)
Octave changes
Moving between octaves
A few positions in common keys
Old Daingerfield
Blake's March (Norman Blake)
WEEK 2 (1/18)
Improv with chord tones
Arpeggio Exercise I
Changing octaves with chord tones
Grey Owl
Tennessee Politics (John Hartford)
WEEK 3 (1/25)
Double stops in improv
A and D double stops
Moving between positions using double stops
Chord tones in improvisation
Georgia Home (Norman Blake)
Homer the Roamer (John Hartford)
WEEK 4 (2/1)
Minor keys
Improv lines in minor keys
Adding minor double stops
Some blues ideas
Crossing the Catskills (Vassar Clements)
The Legend (Bela Fleck)
WEEK 5 (2/15)
Texas style tunes
A few licks in A
Getting up the neck
More chord tones in improv
Position shifts
Billy Wilson
Miller's Reel
WEEK 6 (2/22)
Double Stops II
Open style double stop exercise I
Creating variations with moving double stops
Moving from chord to chord with a mixture of double stops
Washington County
Cincinnati Rag
WEEK 7 (3/1)
Playing over unusual chord progressions
Chord tones II
Arpeggio exercise II
Using double stops to navigate chord progressions
Pig on the Engine (Norman Blake)
Kissimmee Kid (Vassar Clements)
WEEK 8 (3/15)
Tying it all together
Chord tones, octave changes, double stops and the blues
Ride the Wild Turkey (Darol Anger)
Down in the Swamp (Bela Fleck)
The course fee is $225.