Blues Mandolin with Matt Flinner Curriculum (10/7-12/11)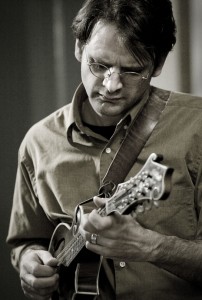 "This was the best online learning experience I've ever had. And, for the time and money, the best music learning experience in any format: DVD, video, group, or individual live lessons."—Christine R.
"Thanks for the terrific class! I had my mandolin lurking in the corner for 9 months before I took this class. I played with it now and then but felt out of my depth, having only played piano in the past. A few weeks into your class, I couldn't put down my mandolin, practicing far more than my kids want me to. In addition to the wonderful tunes we learned in class, I started to pick out other melodies like Christmas carols, simple gifts, harry potter, star wars; anything I hear I want to find it on the mandolin."—Randy R.
Register for Blues Mandolin with Matt Flinner
See the Swing Mandolin 101 curriculum
See the Advanced Swing Soloing: Solos of Jethro Burns and Tiny Moore curriculum
Blues mandolin returns to the Bluegrass Mandolin 101 online program! In this course, we'll be learning how to play a variety of blues styles and grooves on the mandolin. We'll go deep into recordings from the 1920s and 30s, drawing from the playing of Carl Martin, Charlie McCoy, Yank Rachell, Johnny Young and Howard Armstrong, among others. Rhythm playing, lead playing and improvising will all be covered, with suggestions on chord forms, rhythmic patterns and licks across a variety of blues tunes in various keys and tempos.
Class sessions will meet up on Wednesday evenings at 9 pm eastern time, with follow-up practice sessions on Saturdays at 12:30 pm eastern time.
The course is intended for players at any level who are interested in blues mandolin. Register here.
Here is the curriculum:
WEEK 1
Basic blues
Blues scales
Some blues licks
Basic blues backup
Picking Exercise I
Let My Peaches Be (Charlie McCoy)
Carl's Blues (Carl Martin)
WEEK 2
Some more blues licks
Tremolo exercises
3-note chords in backup
Four Day Blues (Eddie Dimmiitt)
Baby Got the Rickets (Vol Stevens)
WEEK 3
Slow blues backup
Open style double stops in backup
Some triplet licks on slow tunes
Picking Exercise II
Trouble on Your Hand No. 1 (Carl Martin)
Going to Pack Up My Things and Go (Yank Rachell)
WEEK 4
Some more double stop shapes
Picking Exercise III
Some syncopated licks
You Got Me Rollin (Will Weldon)
Vol Stevens Blues (Vol Stevens)
WEEK 5
Open Style double stops II
More double stop licks
Barnyard Dance (Carl Martin)
Do the Boogie Mama (Yank Rachell)
WEEK 6
Blues in D
Some Johnny Young Licks
Tremolo exercise II
Mandolin Rock (Johnny Young)
Stealin' (Johnny Young)
WEEK 7
Ragtime Progressions
More 3-Note chords
State Street Rag Picking Exercise
Too Long (Charlie McCoy)
New State Street Rag (Howard Armstrong)
WEEK 8
Tying it all together
Picking exercise IV
Double-time picking exercise
Wading Through Deep Water (Howard Armstrong)
Smokey Joe (Yank Rachel)
The course fee is $225.
Register for Blues Mandolin with Matt Flinner