Advanced Fiddle Tunes for Mandolin Curriculum, 3/30-5/29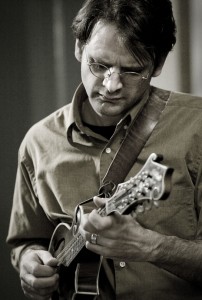 "This was the best online learning experience I've ever had. And, for the time and money, the best music learning experience in any format: DVD, video, group, or individual live lessons."—Christine R.
"I've learned so much from your courses and have improved greatly due to learning some basic skills and music theory."—Jamie J.
"Your courses have opened my musical mind, focused my practice and expanded my skill far beyond expectation."—-Steve F
Register for the Advanced Fiddle Tunes for Mandolin with Matt Flinner course
See the Fiddle Tunes for Mandolin 101 curriculum
See the Octave Mandolin Techniques Curriculum
This course is intended to help the intermediate to advanced mandolinist learn some new tunes while exploring various ways of learning the fretboard and improving their improvisational skills. Fiddle tunes in various keys will be taught each week, and students will be given suggestions on how to improvise and/or create variations on these tunes. Scale and arpeggio exercises, picking exercises and fingering exercises will also be given to help students increase their improvisation skills.
Tunes will include East Tennessee Blues, Southern Flavor, Lonesome Fiddle Blues and many others (see below).
Here is the curriculum:
WEEK 1 (3/30)
Octave variations
Warmup exercises
Adding some ornaments (hammer-ons, pull-offs, etc.)
Ear training exercise I
East Tennessee Blues
Cherokee Shuffle
WEEK 2 (4/6)
Using chord tones in improv
Arpeggio Exercise I
Scale exercise I
New Century Hornpipe (Norman Blake)
Woodchopper's Reel
WEEK 3 (4/13)
Adding some runs to your solos
Using chord tones in improv
Arpeggio exercise I
Some V to I licks
Ear training exercise II
Big Sandy River
Bonus material: Golden Slippers
Extra bonus material: Florida Blues
WEEK 4 (4/20)
Minor keys
Minor and modal tunes
Using some bluesy licks
Blues scales in A and E
Blues licks in two positions
Southern Flavor
Bonus Material: Old Widder Woman (Sam Bush)
Extra bonus material: First Day in Town
WEEK 5 (5/4)
Double Stops
Moving double stops in improv
Double stops as position shifts
Licks up the neck
Tom and Jerry
Bonus material: Howdy in Hickman County
WEEK 6 (5/11)
Some tricky tunes!
More with hammer-ons and pull-offs
More positions up the neck
Jackson's Hornpipe
Bonus material: Town & Country Fiddler
WEEK 7 (5/18)
Some Raggy chord progressions
Arpeggios
Using arpeggios in improv
More work with chord tones as target notes
Golden Eagle Hornpipe
Bonus material: I Don't Love Nobody
Extra bonus material: Red Apple Rag
WEEK 8 (5/25)
Tying it all together: using octaves, licks, patterns, positions, target notes and double stops to create variations
Exercises for speed
Some more V-I licks
Hoedown Polka
Bonus material: Lonesome Fiddle Blues
Extra bonus material: Durang's Hornpipe
The course fee is $225. Register here.