Newgrass Mandolin with Matt Flinner Curriculum (1/6-3/6)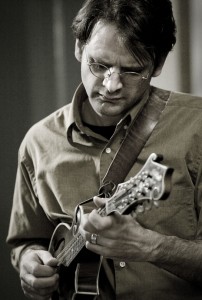 "This was the best online learning experience I've ever had. And, for the time and money, the best music learning experience in any format: DVD, video, group, or individual live lessons."—Christine R.
"Thanks for the terrific class! I had my mandolin lurking in the corner for 9 months before I took this class. I played with it now and then but felt out of my depth, having only played piano in the past. A few weeks into your class, I couldn't put down my mandolin, practicing far more than my kids want me to. In addition to the wonderful tunes we learned in class, I started to pick out other melodies like Christmas carols, simple gifts, harry potter, star wars; anything I hear I want to find it on the mandolin."—Randy R.
Register for Newgrass Mandolin with Matt Flinner
See the Bluegrass Mandolin 101 curriculum
See the Advanced Bluegrass Mandolin Soloing curriculum
Newgrass Mandolin with Matt Flinner returns! This course leads students from the world of modern bluegrass mandolin into some other "newgrass" styles, giving them a broad variety of approaches to soloing and playing backup. Following the lead of players like Sam Bush and David Grisman, the course will explore ways of adding new elements to the students' playing in both lead and backup, from bluegrass to some Rock & Roll influence to a bit of jazz and more. Expand your horizons, and learn some new tunes along the way! In addition to the above mentioned titans of mandolin, we'll also look at some solos by the likes of Tim O'Brien, John Duffey, John Reischman and others.
The course runs from January 6-March 6, and is intended for intermediate to advanced players. Classes take place Wednesday evenings at 9 pm eastern time, and practice/review sessions take place on Saturdays at 12:30 pm eastern time.
Newgrass Mandolin with Matt Flinner curriculum:
Week 1 (1/6)
Bluegrass just outside the box
Melodic Exercise I
A few Sam Bush licks
Dancin' with the Angels
Prince of Peace
Week 2 (1/13)
Some John Duffey rock and roll licks
Blues licks in a few keys
Using different chord forms
Lay Down Sally
Breaking New Ground
Week 3 (1/20)
Rock & Roll grooves
The Rock & Roll chop feel
Adding ornaments in backup playing
Some more bluesy licks
Me and My Guitar
Funk 55
Week 4 (2/3)
Some more advanced progressions
Picking Exercise I
A few David Grisman licks
Chord tones in solos
Plastic Banana
West Bank of the Eno
Week 5 (2/10)
More advanced harmony
Some picking exercises
Using double stops on advanced chord progressions
A bit of crosspicking
In the Plan
Wild Horses
Week 6 (2/17)
Jazz influenced progressions
A couple of chord forms
More work with chord tones
Arpeggio Exercise I
Swing 51
EBA
Week 7 (2/24)
More work with target notes
Picking Exercise II
A few Tim O'Brien licks
Brother Wind
Hey Joe
Week 8 (3/3)
Tying it all together
Varying grooves on the same tune
Approaches to improv: double stops, positions, scales and arpeggios
Pack of Fools
Bonus tune: Goin' to the Fair
The course fee is $225.
Register for Newgrass Mandolin with Matt Flinner