Music Theory for Mandolin Players Curriculum (9/30-11/21)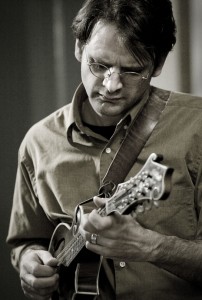 "Thanks for the terrific class! I had my mandolin lurking in the corner for 9 months before I took this class. I played with it now and then but felt out of my depth, having only played piano in the past. A few weeks into your class, I couldn't put down my mandolin, practicing far more than my kids want me to. In addition to the wonderful tunes we learned in class, I started to pick out other melodies like Christmas carols, simple gifts, harry potter, star wars; anything I hear I want to find it on the mandolin."—Randy R.
"Your classes are the best and most successful learning approach for me, Thank you."—-Eric B.
Register for Music Theory for Mandolin Players
See the Folk and Bluegrass Mandolin Rhythm curriculum
See the Swing Mandolin Rhythm curriculum
Welcome to the Music Theory for Mandolin Players online course! This course is intended to help students learn more about the mandolin fretboard and learn some music theory along they way as they progress through a series of exercises week by week. Students will be given a mix of scale, arpeggio, chord, transposition and ear training exercises each week to help them find their way around the fretboard in various keys. We'll also do a bit of musical analysis on some familiar melodies and chord progressions from folk and rock/pop music (leaning heavily toward the Beatles). Students at all levels are encouraged to participate, though the course will likely be most beneficial to students at an upper beginner to higher intermediate level.
Class sessions meet every Wednesday evening from September 30th to November 18th at 9 pm eastern time, and practice/review sessions meet every Saturday from October 3rd to November 21st at 12:30 pm eastern time.
Students are encouraged to attend the live sessions to be able to interact more directly with the instructor, but live attendance is NOT required. Students will be able to view the recordings of all of the sessions any time afterward as often as they want through the class website.
Students are encouraged to prioritize certain exercises according to their ability level, and are given the option of adding to many of the exercises in order to further challenge themselves if they wish to. Part of the intent of the course is to challenge students at a variety of levels, and to help students advance their playing, learn new musical ideas and have more fun playing the mandolin regardless of their ability level.
Register for Music Theory for Mandolin Players
WEEK 1 (9/30)
Major Scales
Numbering notes in the scale
Transposing melodies
Chord study #1
I-IV-V Progressions
Melodic exercise I: You Are My Sunshine
WEEK 2 (10/7)
Minor Scales
Chord study #2
Ear training exercise #1
Scale exercise I
Melodic Exercise II: Shady Grove
WEEK 3 (10/14)
Modes
Diatonic chord exercise
Closed position scales
Scale Exercise II
Chord study #3
Melodic Exercise III: Eleanor Rigby
WEEK 4 (10/21)
Chord Inversions
Chord tones as melodic devices
Chord tones as improv devices
Arpeggio Exercise I
Melodic Exercise IV and analysis: The Night They Drove Old Dixie Down
WEEK 5 (10/28)
Interval studies
Double stops as chord tones
Ear training exercise #2
Scale Exercise III
Arpeggio Exercise II
Melodic Exercise V: Layla (outro)
WEEK 6 (11/4)
Dominant 7 chords
Types of cadences
Voice leading in cadences
Secondary dominants
Ear training exercise #3
Melodic Exercise VI: Something
WEEK 7 (11/11)
Modulation
Common tones in chords
Chord exercise #3 (using common tones to find chords)
Scale Exercise III
Arpeggio Exercise III
Melodic Exercise VII: Penny Lane
WEEK 8 (11/18)
Chromaticism
More with modulation
Scale and arpeggio review
Ear Training Exercise #4
Melodic Exercise VIII: Yesterday
The course fee is $175.