Bluegrass Mandolin Jamming Curriculum (June 10-July 13)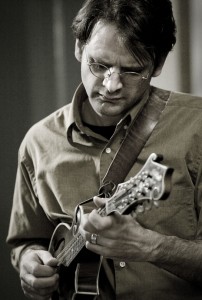 "I started playing the mandolin a little over two years ago. I played the piano as a child, but having never played a stringed instrument before, my intention was to study as much as I could about technique, theory, improvisation and the various genres of music for the mandolin.
To that end, I have taken nearly every course Matt has offered, even three at a time! Matt is a brilliant teacher. Every course is deep and rich with information. The material is thoughtfully explained, allowing a student to slowly transform the class material into music. I can't imagine this journey without Matt Flinner. His courses are a true life changing musical experience!"—Lisa S.
"Your courses have opened my musical mind, focused my practice and expanded my skill far beyond expectation."—-Steve F.
Register for Bluegrass Jamming with Matt Flinner
See the Scale and Arpeggio Intensive Curriculum
See the Mandolin Double Stops Intensive Curriculum
This course is intended to help the aspiring mandolinist build up repertoire and find ways of creating new solos over commonly played standards; it's also designed in the hope that it will encourage students to get out and jam with other players!
Each week, we'll look at four bluegrass standard tunes (including one waltz) in a particular key. Students will be given lead sheets (in standard notation and tablature) for each song, as well as a few exercises to help them learn more about the fretboard and start incorporating new ideas into their solos. Concepts and tunes will be taught during the class session, and all tunes will be revisited during Saturday practice sessions in a "jam session" format, where each song is played several times though, and students have the opportunity to try out some of the week's concepts on the tunes (with guidance and suggestions from Matt).
Here is the curriculum:
WEEK 1 (June 10)
Key of G
Warmup Picking Exercise
Positions in G
G Scale Exercises
My Long Journey Home
Who Will Sing for Me?
My Little Girl in Tennessee
A Good Woman's Love
WEEK 2 (June 17)
Key of D
Moving Between Positions in D
D Scale and Patterns
Changing Octaves in a Tune
Gotta Travel On
Deep Elem Blues
Paradise
Tear My Stillhouse Down
WEEK 3 (June 24)
Some Minor Key Tunes
A Variety of Minor Chords
E Minor Scales and Patterns
Throwing in Some Minor Double Stops
Shady Grove
Wayfaring Stranger
With a Vamp in the Middle
Jerusalem Ridge
WEEK 4 (July 8)
Key of A
Some Positions in A
Using Open Strings
A Major Scale and Patterns
Mixing in Licks and Double Stops
I'll Go Stepping Too
Walk Softly on This Heart of Mine
Don't Give Your Heart to a Rambler
Stone Walls and Steel Bars
Live class sessions take place Mondays at 2 pm eastern and 8 pm eastern time from June 10 to July 8 (the week of July 1 is off due to Matt's tour schedule). Both class sessions are the same, and are offered at two different times to accomodate students in other time zones (including Europe, the UK, Australia etc.). Follow-up practice sessions occur on Saturdays at 10 am eastern time. All of the live sessions are recorded so that students who are unable to attend a live session (or two, or all!) can view them later on the class website.
The course fee is $125.
Register for Bluegrass Jamming with Matt Flinner