Mandolin Chord Melody Curriculum (April 2-June 8)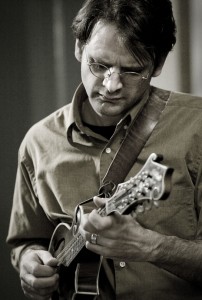 "After buying six mandolins and umpteen books…I am convinced your course is best $100 I have invested in my mandolin journey to date. Finally, I'm getting the discpline I need with your exercises to learn scales, arpeggios, double stops, fingering techniques, learn the fretboard (the essential tools I need)…and most importantly to learn how those things fit into playing tunes."—Rick D., Bluegrass Mandolin 101 student
"I have to say that making everything available online is a great convenience for me. Being able to stop and return to a more challenging exercise or a newer phrase is a great for learning. I also really appreciate your availability to answer questions offline. This is a great course, and I feel as though I'm improving daily because of it."—Joe C., Bluegrass Mandolin 101 student
Register for Mandolin Chord Melody with Matt Flinner
See the Swing Mandolin 101 curriculum
See the Western Swing Mandolin curriculum
This course is all about chords! Chord inversions will be explored around the fretboard in various keys, and students will learn how to play melodies using those chord inversions as melodic and harmonic foundations. Each week, two solo arrangements of swing/jazz standard tunes will be given in which the melody is played as the top note (or often passing notes) of the chord; as the melody moves, the chord inversions move accordingly, creating a full, rich sounding solo arrangement on, of all things, the mandolin. Students will also be given tips on using these chords to accompany other soloists, as well as ways of using chord inversions and chord melody technique in improvisation. It's a great way to become not only a better solo mandolinist, but a much better accompanist as well!
This course is intended for students at an intermediate/advanced level.
Mandolin Chord Melody Curriculum (April 2-June 8)
WEEK 1 (April 2)
Intro to Chord Melody
Starting with the Blues
Dominant 7 Chord Inversions
Scales over dominant 7 chords
Route 66
Things Ain't What They Used to Be
WEEK 2 (April 16)
Major 7 chord inversions
Scales over major 7 chords
All of Me
Sweet Lorraine
WEEK 3 (April 23)
Minor 7 chord inversions
Scales over minor 7 chords
Moving from minor 7 to dominant 7 chords
Blue Skies
Georgia on My Mind
WEEK 4 (April 30)
A Couple of Waltzes
More moving chord inversions
Someday My Prince Will Come
Ugly Beauty
WEEK 5 (May 7)
Putting it together
Some 4-note Chords
They Can't Take That Away from Me
Someone to Watch Over Me
WEEK 6 (May 21)
Common tones in chords
Diminished Chords
Diminshed chords as substitutions
Scales over diminished chords
Moonglow
Stompin' at the Savoy
WEEK 7 (May 28)
Moving double stops
Double stop exercises in various keys
Adding some augmented chords
If I Had You
Do Nothing 'Til You Hear from Me
WEEK 8 (June 4)
Starting to improvise chord melody
Further use of chord inversions
ii-V-I inversions
Adding melodic lines between chords
Sweet Georgia Brown
Night and Day
The course fee is $225.
Register here for Mandolin Chord Melody with Matt Flinner