Advanced Bluegrass Mandolin Curriculum (1/8-3/16)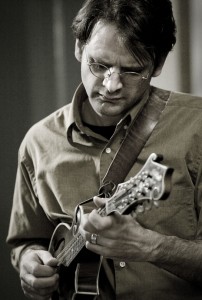 "After buying six mandolins and umpteen books…I am convinced your course is best $100 I have invested in my mandolin journey to date. Finally, I'm getting the discpline I need with your exercises to learn scales, arpeggios, double stops, fingering techniques, learn the fretboard (the essential tools I need)…and most importantly to learn how those things fit into playing tunes."—Rick D.
"I have to say that making everything available online is a great convenience for me. Being able to stop and return to a more challenging exercise or a newer phrase is great for learning. I also really appreciate your availability to answer questions offline. This is a great course, and I feel as though I'm improving daily because of it."—Joe C.
Register by November 21st and save $50!
Register for Advanced Mandolin with Matt Flinner
View the Bluegrass Mandolin 101 curriculum
View the American Roots Mandolin curriculum
Explore the wide and wonderful world of modern bluegrass mandolin with Grammy-nominated mandolinist Matt Flinner. This course picks up where Bluegrass Mandolin 102 leaves off, and will lead students through advanced subjects including more difficult keys, using double stops and positions as well as melodic patterns, and getting a more thorough knowledge of the fretboard. The styles of such players as Doyle Lawson, Larry Rice, Adam Steffey, Dempsey Young, Sam Bush, David Grisman and Ricky Skaggs will be discussed, giving students more options in their approaches to soloing and playing backup. Modern and older standards by the likes of J.D. Crowe and the New South, The Seldom Scene, Alison Krauss, New Grass Revival and Tony Rice will be explored. It's a fun way to expand your chops and learn some new tunes!
Classes take place on Tuesday evenings at 9 pm eastern time, with follow-up practice/review sessions taking place on Saturdays at 11 am eastern time. Students do not need to be present for the live sessions, as all sessions are recorded and posted to the class website by the following day. But the live sessions give students an opportunity for more interaction with the instructor, either via a chat window or via audio if they so choose.
All students will have 24/7 access to the class website, where they'll find all written materials, all short practice videos, several practice mp3s (at various tempos) as well as video recordings of all class sessions and practice sessions. And students are invited and encouraged to download any and all materials from the course, including all PDFs, mp3s and videos so that they can review them in the future at their convenience.
Note: the weeks of February 5th and March 5th are off due to Matt's tour schedule. Eight class sessions plus eight practice sessions will take place over the course of 10 weeks.
The course fee is $225. Sign up by November 21st for just $175!
Here is the curriculum for the Advanced Bluegrass Mandolin course, which runs from January 8th to March 16th:
WEEK 1 (1/8)
70s Mandolin: Doyle Lawson, Ricky Skaggs and Larry Rice
Position Licks
Playing backup fills
The Old Home Place
Mis'ry River
WEEK 2 (1/15)
Complex Chord Progressions I
Using chord tones in solos
Two different chord forms
Steel Rails
What Am I Doing Hanging 'Round?
WEEK 3 (1/22)
80s Mandolin: Tim O'Brien and David McLaughlin
Using open strings
Key of E
Key of C
Nellie Kane
Duncan and Brady
WEEK 4 (1/29)
Bluesy approaches
Bluesy licks in various keys
Some Dempsey Young & John Duffy
Love of the Mountains
I Know You, Rider
WEEK 5 (2/12)
Some Newgrass
Sam Bush licks
Mixolydian patterns
Steam Powered Aeroplane
White Freight Liner Blues
WEEK 6 (2/19)
Ideas in B
Moving positions in B
A bit of chromaticism
A few Adam Steffey licks
Rebecca
Born to Be With You
WEEK 7 (2/26)
Adding a bit of jazz to the mix
A few David Grisman & Vassar Clements licks
Other chord forms
Kissimmee Kid
Midnight Moonlight
WEEK 8 (3/12)
Tying it all together
Complex chord progressions II
Applying various styles to the same song
Ginseng Sullivan
Carry Me Across the Mountain
Sign up by November 21st and save $50 off the normal course fee of $225!
View the Bluegrass Mandolin 101 Curriculum