Blues Mandolin with Matt Flinner Curriculum (10/1-12/8)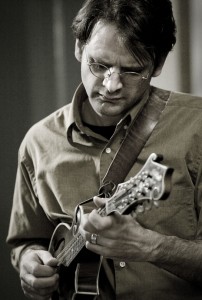 "This was the best online learning experience I've ever had. And, for the time and money, the best music learning experience in any format: DVD, video, group, or individual live lessons."—Christine R.
"Thanks for the terrific class! I had my mandolin lurking in the corner for 9 months before I took this class. I played with it now and then but felt out of my depth, having only played piano in the past. A few weeks into your class, I couldn't put down my mandolin, practicing far more than my kids want me to. In addition to the wonderful tunes we learned in class, I started to pick out other melodies like Christmas carols, simple gifts, harry potter, star wars; anything I hear I want to find it on the mandolin."—Randy R.
At last! Blues mandolin has arrived at the Bluegrass Mandolin 101 online program. In this course, we'll be learning how to play a variety of blues styles and grooves on the mandolin, drawing from the playing of Yank Rachell, Johnny Young and Howard Armstrong, among others. Rhythm playing, lead playing and improvising will all be covered, with suggestions on chord forms, rhythmic patterns and licks across a variety of blues tunes in various keys and tempos.
Class sessions will meet up on Monday evenings at 9 pm eastern time, with follow-up practice sessions on Saturdays at 10 am eastern time.
The course is intended for players at an advanced beginner to intemediate level, though players at any level who are interested in the blues can find plenty to learn in the course. Register here.
Here is the curriculum:
WEEK 1 (10/1)
Blues Scales
Picking Exercise I
Blues in G
Dominant 7 Chords in two shapes
Crawdad (Will Hatcher)
Frankie and Johnny
WEEK 2 (10/8)
Blues shuffle feel
Picking Exercise II
A couple of triplet licks
Double stops
Highway 61 (Johnny Young) G
Going to Pack Up My Things and Go (Yank Rachell)
WEEK 3 (10/15)
Medium blues tempo
Some blues licks in C
Picking exercise III
Do the Boogie Mama (Yank Rachell)
She Caught the Katy
WEEK 4 (10/29)
Some slower-tempo tunes
Blues in A
Triplet Licks (on slower tempos)
Sittin' On Top of the World
How Long Blues
WEEK 5 (11/5)
The blues boogie
Picking exercise IV
Double-time picking exercise
Mandolin Boogie in G (Johnny Young)
Smokey Joe (Yank Rachel)
WEEK 6 (11/12)
Some more complex progressions
7th chord patterns around the circle of 5ths
Diminished chords
A few arpeggios
Make Me a Pallet on Your Floor
Wrap your Troubles in Dreams (Howard Armstrong)
WEEK 7 (11/24)
A few rags
Moving 7th chords
Finding chord tones
New State Street Rag (Howard Armstrong)
Vine Street Drag (Howard Armstrong)
WEEK 8 (12/1)
Tying it all together: licks, tremolo
Using chords in soloing
Chord Inversions
Wading Through Deep Water (Howard Armstrong)
Deep River Blues
The course fee is $225.
See the Bach for Mandolin with Matt Flinner Curriculum
See the Monroe-Style Mandolin with Matt Flinner Curriculum