Bach for Mandolin with Matt Flinner Curriculum (10/2-12/8)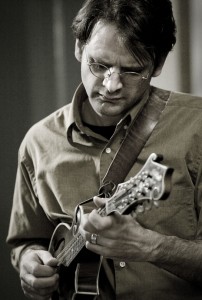 "I have done some online courses, some one-on-one instruction and some camps. The course I just finished with you has been the most useful by a pretty large margin. Thanks for both the thought and effort that went into the design and material preparation and for the personal presence you bring to it."—Steve F.
"I'm loving the instruction and all the materials, it's got me playing my mandolin constantly!"—James M.
Welcome to the Bach for Mandolin course! This course is intended to help students learn more about the fretboard and improve their picking fundamentals, tone and overall technique while learning some of the great pieces by J.S. Bach. Each week, students will be given a few exercises to help them with various aspects of technique along with two (mostly) fairly short Bach pieces arranges for mandolin, including several two-part inventions, pieces from the notebook of Anna Magdalena Bach, the Cello Suites and more.
The course is intended for intermediate to advanced players.
Live online classes will meet up on Tuesday evenings at 9 pm eastern time, and follow-up practice sessions will meet on Saturdays at 11 am eastern time. Students are welcome to attend the live sessions, but it is not required. All class sessions are recorded and available to view on the class website at the students' convenience.
The course runs from October 2nd through December 8th. The week of October 24th and November 21 are off due to Matt's touring schedule and the Thanksgiving holiday. The are a total of 16 live class sessions (eight class sessions and eight review sessions) during the course.
Here is the curriculum:
WEEK 1 (10/2)
A few scales and patterns
Picking Exercise #1
Fingering Exercise #1
Minuet in G Major from the Notebook for Anna Magdalena Bach
Air from Orchestral Suite no.3 in D Major
WEEK 2 (10/9)
Scale Patterns in Thirds
Picking Exercise #2
Dynamics in Baroque music
Two-Part Invention #1 in C Major
Polonaise in G minor from the Notebook for Anna Magdalena Bach
WEEK 3 (10/16)
E Minor Scale Exercise
E Harmonic Minor Exercise
Minor Arpeggio Exercise
Bouree in E Minor
Aria in D Minor (Notebook of Anna Magdalena Bach)
Two-Part Invention #13 in A minor
WEEK 4 (10/30)
Fingering Exercise #1
Picking Exercise #4
Positions Up the Neck
Two-Part Invention #8 in F Major
Aria from Harpsichord Partita no. 4 in D major
WEEK 5 (11/6)
Some more scale patterns
Trill Exercise
Arpeggio exercise I
Two-Part Invention #2 in C minor
Sleepers Awake from Cantata #1
WEEK 6 (11/13)
Fingering Exercise #2
Triplet Exercises
Arpeggio Exercise II
Two-Part Invention #10 in G Major
Jesu, Joy of Man's Desiring
WEEK 7 (11/27)
Scale Pattern III
Picking Exercise #7
Two-Part Invention # 5 in E-Flat
Bourree from Harpsichord Partita in B minor
WEEK 8 (12/4)
Picking Exercise #8
Picking Exercise #9
A few chord forms
Arpeggio exercise III
Prelude from Cello Suite no. 1 in C Major
Goldberg Variation #11
The course fee is $225.
See the Blues Mandolin curriculum
See the Monroe-Style Mandolin curriculum