Music Theory and Mandolin Fretboard Exercises II Curriculum (8/14-9/8)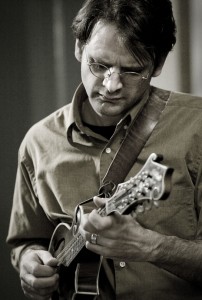 "This was the best online learning experience I've ever had. And, for the time and money, the best music learning experience in any format: DVD, video, group, or individual live lessons."—Christine R.
"Your courses have opened my musical mind, focused my practice and expanded my skill far beyond expectation."—-Steve F.
Welcome to the Mandolin Fretboard and Music Theory Exercises II online course! This course is intended to help students learn more about the mandolin fretboard and learn some music theory along they way as they progress through a series of exercises week by week. Students will be given scale, arpeggio and transposition exercises each week to help them find their way around the fretboard in various keys. We'll also do a bit of musical analysis on some great melodies by Bach, Beethoven and the Beatles. Students at all levels are encouraged to participate, though the course will likely be most beneficial to students at an upper beginner to higher intermediate level.
Class sessions meet every Tuesday evening from August 14 to September 4 at 9 pm eastern time, and practice/review sessions meet every Saturday from August 18 to September 8 at 11 am eastern time.
Students are encouraged to attend the live sessions to be able to interact more directly with the instructor, but live attendance is NOT required. Students will be able to view the recordings of all of the sessions any time afterward as often as they want through the class website.
Students are encouraged to prioritize certain exercises according to their ability level, and are given the option of adding to many of the exercises in order to further challenge themselves if they wish to. Part of the intent of the course is to challenge students at a variety of levels, and to help students advance their playing, learn new musical ideas and have more fun playing the mandolin regardless of their ability level.
While this course is a continuation of the Music Theory and Mandolin Fretboard Exercises course which completes in early August, it is not necessary for students to have taken the first course to be able to take the second course. The Music Theory and Mandolin Fretboard Exercises II course is intended to reinforce many of the concepts taught in the previous course, while expanding the student's knowledge of the fretboard beyond where the first course left off.
The course fee is $125. Register here.
Register for Music Theory and Mandolin Fretboard Exercises II
Get info about other Summer 2018 courses
MUSIC THEORY AND MANDOLIN FRETBOARD EXERCISES II CURRICULUM (August 14-September 8)
Week 5 (August 14)
Chromatic and diatonic scales
Various types of triads
Inversions
Modes: Dorian and Aeolian
Analysis: Bach Minuet in G
Simple song #5 in all keys
Week 6 (August 21)
7th chords
Various types of 7th chords
Arpeggio fingering I and II
Various types of cadences
Analysis: With a Little Help from My Friends
Simple song #6 in all keys
Week 7 (August 28)
Minor keys
Harmonic and Melodic minor scales
Minor diatonic progressions
Minor arpeggio exercise
Two minor scale fingerings
Analysis: Greensleeves
Simple song #7 in all keys
Week 8 (September 4)
Major and minor relative keys
Finding chord progressions in various keys
Working up the neck
More with modes
Seven major scale fingerings
Analysis: Beethoven's Mandolin Sonatine
The course fee is $125. Register here.
See the Bluegrass Jamming II (August 15-September 8) curriculum
See the Gypsy Swing Mandolin Jamming II (August 13-September 8) curriculum
Questions? Email [email protected]