Celtic, Beatles and New Acoustic Mandolin Courses Begin 3/19-21!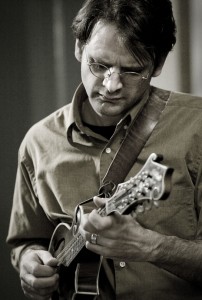 "I've participated in many online learning programs, but so far, your format is the best I've ever seen. I am so pleased I happened upon your courses."—Gina M.
"I was very impressed and feel better about my confidence level, how I play and focus now. The course just worked for me and got me over a hump in terms of my motivation and focus."—Donna O.
Welcome to the Bluegrass Mandolin 101 online lessons program! Established in the fall of 2013 by Grammy-nominated mandolinist Matt Flinner, the Bluegrass Mandolin 101 program has become one of the premier mandolin learning methods in the world, whether online or offline. This program presents a variety of online mandolin courses from bluegrass to old-time to swing and jazz to rock and roll and more. Hundreds of students have improved their playing and broadened their horizons through this unique mix of live lessons and recorded materials.
Celtic Mandolin Curriculum Registration
Beatles for Mandolin Curriculum Registration
New Acoustic Mandolin Curriculum Registration
This spring, we're offering three courses: Celtic Mandolin, Beatles for Mandolin and New Acoustic Mandolin. Each course lasts for eight weeks from mid-March to late May or early June, and each course includes eight live class sessions on Monday, Tuesday or Wednesday evenings and eight live practice/review sessions on Saturday mornings. Students also receive a variety of materials, including PDFs of all of the written materials, mp3s to practice with, short practice videos of all materials and recommended listening lists. And students do not need to be present for the live sessions (though it is helpful), as all sessions are recorded and uploaded to the class website by the following day so that students can view them (and download them) at their convenience.
Celtic Mandolin with Matt Flinner. March 19-May 26. This course is recommended for players at an advanced beginner to intermediate level, and is intended to familiarize students with traditional Irish music on the mandolin. The course will explore techniques for playing lead and rhythm in traditional Irish fiddle tunes. Rhythm playing and picking technique on reels, hornpipes and jigs will be explored, as well as picking technique for triplets and various ways of playing ornamentations. Live class sessions take place on Monday evenings, and practice/review sessions take place on Saturday mornings/afternoons (depending on your time zone). The curriculum can be viewed here. Register here.
Beatles for Mandolin with Matt Flinner. March 20-June 2. This course is recommended for students at any playing level, though it is recommended that students at least know several chords and be able to play several fiddle tunes or other songs. Exercises will be given to benefit players at a variety of skill levels. The course will lead students through much of the world of Rock and Roll, enabling students to learn more about mandolin technique, be more versatile in various styles of playing, and have a whole lot of fun along the way. The course will focus on a few main areas: learning various rhythms with a consistent picking hand technique, learning new ways of playing chords, strengthening fundamentals such as picking and fingering, and getting to know the fretboard better in various keys—as well as learning some great tunes by the Beatles, Jimi Hendrix, Chuck Berry, Led Zeppelin, Elvis Presley, Bo Diddley and the Rolling Stones (to name a few) will be part of the curriculum. See the curriculum here. Register here.
New Acoustic Mandolin with Matt Flinner. March 21-May 26. This course is recommended for students at an intermediate to advanced level. New Acoustic Mandolin will explore modern string band music—an outgrowth of various American roots musics including bluegrass, jazz and old-time music as well as rock and roll, blues and funk. This course will teach students a wide variety of rhythm patterns for both lead and backup playing, explore the fretboard with various chord forms and exercises in jazz harmony, and look at improvisation in a variety of musical contexts and styles. Along the way, students will learn several Matt Flinner tunes and get tips on how to play tunes by many of the modern masters such as David Grisman and Sam Bush. Live class sessions take place on Wednesday evenings, and practice/review sessions take place on Saturday mornings/afternoons (depending on your time zone). The curriculum can be viewed here. Register here.
The fee for each course is $225. Register for any two and save $50! Use the discount code "twofer" on your second course and you'll be charged just $175 for that course.