Beatles for Mandolin Curriculum (March 20-June 2)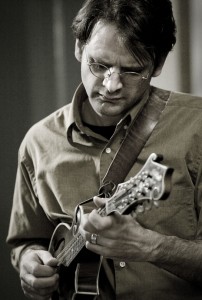 "Your course was exactly what I have been looking for. It was well structured with a ton of good material. I like that fact that we were given tunes to learn but also tools that allows me expand the lessons beyond the course tunes to others that I already know."—Todd M.
"This was the best online learning experience I've ever had. And, for the time and money, the best music learning experience in any format: DVD, video, group, or individual live lessons."—Christine R.
Register for the Beatles for Mandolin course for $225 (that's about $14 per class session)
See the Celtic Mandolin Curriculum.
See the New Acoustic Mandolin Curriculum.
Welcome to Beatles for Mandolin with Matt Flinner! This course will explore the songs of the Beatles while enabling students to learn more about mandolin technique, be more versatile in various styles of playing, and have a whole lot of fun along the way. The course will focus on a few main areas: learning various rhythms with a consistent picking hand technique, learning new ways of playing chords, strengthening fundamentals such as picking and fingering, and getting to know the fretboard better in various keys—as well as learning some great tunes along the way.
Each week, students will be given exercises related to picking technique, chords, licks or double stops, along with a couple of (mostly) familiar Beatles songs. Students will also be given a simple "riff" tune each week (though they'll gradually get more complicated over the 8-week course) to explore the fingerboard with in various keys. The goal is to get students to strengthen their fundamental technique, learn more about the fretboard, get better at playing by ear—and do all of the above in a fun way.
The course will run from March 20 to June 2, with class sessions on Tuesday evenings at 9 pm eastern time and follow-up practice/review sessions on Saturdays at 11 am eastern time.
The course fee is $225. Register here
Here is the schedule:
WEEK 1
Rhythmic Patterns
Rhythm Exercise I
Rhythm Exercise II
A Bit of Soloing
All My Loving
Please Please Me
Riff: Love Me Do
WEEK 2
Rock & Roll Rhythm
Rhythm Exercise III
Down-picking Exercise
Twist and Shout
Revolution
Riff: Birthday
WEEK 3
Using Double Stops in Soloing
Double Stop Exercise I
Diatonic Double Stops
Chord Inversions
This Boy
Two of Us
Riff: Day Tripper
WEEK 4
Blues in Rock
Blues Scales
I'm Down
Drive My Car
Riff: Hey Bulldog
WEEK 5
Various Picking Patterns
Picking Exercise II
Picking Exercise III
Here Comes the Sun
Because
Riff: Paperback Writer
WEEK 6
Mixing Meters
Strumming Patterns in Mixed Meters
Lucy in the Sky with Diamonds
Good Day Sunshine
Riff: In My Life
WEEK 7
Diatonic Chords
Diatonic Chords in G Major
Blackbird
Here There and Everywhere
Riff: I Feel Fine
WEEK 8
More Complex Chord Progressions
More Chord Inversions
Chord Tones in Soloing
Strawberry Fields Forever
Yesterday
Riff: Norwegian Wood