Celtic Mandolin with Matt Flinner Curriculum (1/3-3/2)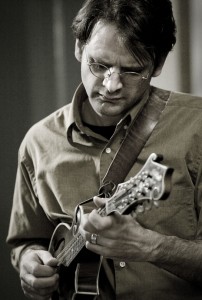 "Your courses have opened my musical mind, focused my practice and expanded my skill far beyond expectation."—-Steve F.
"I've participated in many online learning programs, but so far, your format is the best I've ever seen. I am so pleased I happened upon your courses."—Gina M.
"The level was perfect. Mentally I understand many things that have opened up the fingerboard a lot; now I need some quality time to get it under my hands. I found things challenging without feeling out of reach."—Stan M.
"I'm really enjoying the course. The first time I've actually practiced an instrument in my 60 years!"—Skip H.
Register by December 3 and save $50!
Register for Celtic Mandolin with Matt Flinner (1/3-3/2)
See the Octave Mandolin with Matt Flinner curriculum (1/8-3/16)
See the Fiddle Tune Harmony curriculum (1/9-3/16)
Celtic Mandolin returns this winter! This course will explore techniques for playing lead and rhythm in traditional Irish fiddle tunes. Each week, students can choose between three reels, jigs, songs or hornpipes to learn, along with several exercises to help with various aspects of technique. During the class sessions, Matt will focus on one of the tunes each week, but students are given the option of learning one or two more if they have time, or focusing on one of the other tunes if they so choose. Rhythm playing and picking technique on reels, hornpipes and jigs will be explored, as well as picking technique for triplets and various ways of playing ornamentations. The course is recommended for players at an advanced beginner to intermediate level (though advanced players who want to learn some Irish tunes may enjoy it as well!).
The live class sessions occur online on Monday evenings at 9 pm eastern time, and practice/review sessions take place on Saturdays from 10-10:45 am eastern time.
Students are NOT required to attend all (or any) of the live sessions; all sessions are recorded and uploaded to the class website where they can be viewed after-the-fact at the student's leisure. Students also have the option of downloading all class videos and practice videos, as well as all PDFs and practice mp3s for the course, so that they can revisit the materials any time.
Register by December 3 and save $50!
Here is the curriculum:
WEEK 1 (1/3)
Picking Exercise I
Playing basic rhythm on reels
Rhythm Exercise I
A Few Scales
The Silver Spear
The Kerry Reel
The Concertina Reel
WEEK 2 (1/10)
Picking Exercise II
Adding some hammer-on and pull-off ornaments
Varying the octave
Rhythm Exercise II
The Maid Behind the Bar
The Earl's Chair
The Mountain Road
WEEK 3 (1/17)
A few hornpipes
Adding triplets
Triplet picking exercise
The Boys of Blue Hill
King of the Fairies
The Rights of Man Hornpipe
WEEK 4 (1/24)
Jigs
Picking Exercise IV
Emphasizing the beat in 6/8 time
Playing rhythm on jigs
Rhythm Exercise III
The Kesh Jig
Out on the Ocean
My Darling Asleep
WEEK 5 (1/31)
Using chord inversions in your rhythm playing
Picking Exercise III
Pull-off ornaments
The Sally Gardens
The Pigeon on the Gate
Tarbolton Reel
WEEK 6 (2/7)
Jigs II
Further rhythmic ideas on jigs
Rhythm Exercise IV
Octave variations
The Cliffs of Moher
The Connaughtman's Rambles
The Blackthorn Stick
WEEK 7 (2/14)
Slip Jigs
Picking Exercise V
Rhythm Exercise V
Patterns in 9/8
The Butterfly
Foxhunter's Jig
Farewell to Whalley Range
WEEK 8 (2/28)
A few more reels
Tying it together: moving chords, ornaments and trills
Farewell to Ireland
The Fisherman's Lilt
The Fermoy Lasses
The Green Groves of Erin
The course fee is $225. Register by December 3 for just $175!