Monroe Mandolin Intensive Curriculum (8/22-9/23)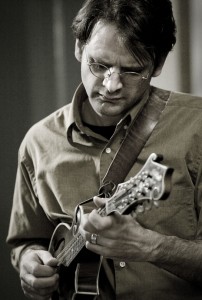 "I've participated in many online learning programs, but so far, your format is the best I've ever seen. I am so pleased I happened upon your courses."—Gina M.
"I was very impressed and feel better about my confidence level, how I play and focus now. The course just worked for me and got me over a hump in terms of my motivation and focus."—Donna O.
Register here for the Monroe Mandolin Intensive with Matt Flinner
See the Mandolin Tune Studies with Matt Flinner curriculum
See the Everything Mandolin Jamming II with Matt Flinner curriculum
This course is intended for students at an intermediate to advanced level who want to focus more exclusively on the distinct mandolin style of Bill Monroe. Students will learn many concepts in bluegrass style playing, but with a uniquely "Monroe" take on them. Focus will be on rhythmic drive, the bluesy side of bluegrass, and learning the fretboard in various keys while learning many classic Monroe mandolin solos.
Class sessions take place on Tuesday evenings at 9 pm eastern time, with follow-up practice sessions on Saturdays at 11 am eastern time. Students are welcome to attend the live sessions, but it is not required. All class sessions are recorded and available to view on the class website at the students' convenience.
The course runs from August 22nd through September 23. The week of August 29th will be off due to Matt's touring schedule. The are a total of eight live class sessions (four class sessions and four review sessions) during the course.
The course fee is $125. Register here
Here is the curriculum:
WEEK 1 (8/22)
Using open strings
Picking exercise I
Playing backup
Playing fills behind the vocal
I'm Going Back to Old Kentucky
Gotta Travel On
Midnight on the Stormy Deep
On and On
WEEK 2 (9/5)
The blues
Finding blue notes in position playing
Down picking exercise
A few bluesy licks and fills
Can't You Hear Me Calling
Honky Tonk Swing
Rocky Road Blues
Blue Night
WEEK 3 (9/12)
Some more bluesy licks
Down-picking exercise II
Triplet picking exercise
Little Maggie
Get Down on Your Knees and Pray
Close By
Brand New Shoes
WEEK 4 (9/19)
Playing out of the chop chord position
Double stops in the chop chord position
A few chop chord licks
When My Blue Moon Turns to Gold Again
Sittin' On Top of the World
Out in the Cold World
Virginia Darlin'
The course fee is $125.
Register here for the Monroe Mandolin Intensive with Matt Flinner