Scale and Arpeggio Intensive with Matt Flinner Curriculum (6/12-7/15)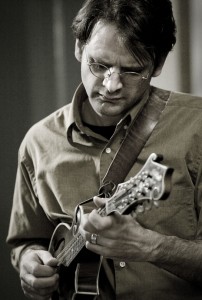 "I've participated in many online learning programs, but so far, your format is the best I've ever seen. I am so pleased I happened upon your courses."—Gina M.
"All your courses are really good, very well designed, and you have a great teaching style and a relaxed, open, while also serious, approach – which really comes across with the live lessons – thank you for being so encouraging always!"—Penny J.
"I'm loving the instruction and all the materials, it's got me playing my mandolin constantly!"—James M.
Register for the Scale and Arpeggio Intensive with Matt Flinner
See the Double Stops Intensive curriculum (June 13-July 15)
See the Everything Mandolin Jamming curriculum (June 14-July 15)
The Scale and Arpeggio Intensive course is intended to give students a more solid understanding of the fretboard while getting ideas of the "tools" used in soloing and improvisation. Each week, students will be given a handful of exercises using various types of scales and arpeggios in various keys, along with a tune from either the bluegrass, Celtic or swing/jazz repertoire as a vehicle for using ideas from that week's exercises in creating solos. The goal is to help students gain a better understanding of how music works, and to get ideas to help them advance more quickly and have more fun playing with others. The course is intended for students at an intermediate to advanced level.
Classes meet every Monday from June 12 to July 10 (with the week of June 26 off due to Matt's tour schedule) at 9 pm eastern time, with practice/review sessions every Saturday from June 17 to July 15 (with July 1 off) at 10 am eastern time. Students are encouraged to attend the live sessions, but will be able to view the sessions afterwards on the class website in the event they cannot attend live.
WEEK 1 (June 12)
The Circle of Fifths
Major Scales in All Keys
Major Scale Pattern I
Major Arpeggio Exercise I
Major Arpeggio Exercise II
Music for a Found Harmonium as Improv Landscape
WEEK 2 (June 19)
Mixolydian Scales in All Keys
Mixolydian Scale Exercise I
Major Scale Pattern II
Dominant 7 Arpeggio Exercise I
Dominant 7 Arpeggio Exercise II
Alabama Jubilee as Improv Landscape
WEEK 3 (July 3)
The Modes
Dorian Scales in All Keys
Dorian Scale Pattern I
Minor 7 Arpeggio Exercise I
Using Alternate Chord Tones
So What as Improv Landscape
WEEK 4 (July 10)
The ii-V-I
Dorian, Mixolydian and Major Scales in a Chord Progression
ii-V-I Arpeggio Exercises
Some More Scale Patterns
Chord Tones as Target Notes in ii-V-Is
Sweet Sue as Improv Landscape
The course fee is $125.
Register for the Scale and Arpeggio Intensive course
Questions? Email Matt Flinner at [email protected]