Bluegrass Mandolin Jamming II Curriculum (8/9-9/4)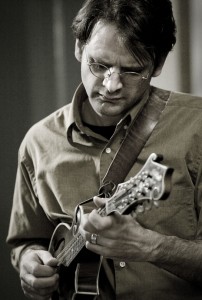 "I started playing the mandolin a little over two years ago. I played the piano as a child, but having never played a stringed instrument before, my intention was to study as much as I could about technique, theory, improvisation and the various genres of music for the mandolin.
To that end, I have taken nearly every course Matt has offered, even three at a time! Matt is a brilliant teacher. Every course is deep and rich with information. The material is thoughtfully explained, allowing a student to slowly transform the class material into music. I can't imagine this journey without Matt Flinner. His courses are a true life changing musical experience!"—Lisa S.
"Your courses have opened my musical mind, focused my practice and expanded my skill far beyond expectation."—-Steve F.
Register for Bluegrass Mandolin Jamming II with Matt Flinner
See the Scale and Arpeggio Intensive II Curriculum
See the Mandolin Chord and Rhythm Intensive II Curriculum
This course is intended to help the aspiring mandolinist build up repertoire and find ways of creating new solos over commonly played bluegrass standards; it's also designed in the hope that it will encourage students to get out and jam with other players!
Each week, we'll look at four bluegrass standard tunes. Students will be given lead sheets (in standard notation and tablature) for each song, as well as a few exercises to help them learn more about the fretboard and start incorporating new ideas into their solos. Concepts and tunes will be taught during the class session, and all tunes will be revisited during Saturday practice sessions in a "jam session" format, where each song is played several times though, and students have the opportunity to try out some of the week's concepts on the tunes (with guidance and suggestions from Matt).
This course is a continuation of the Bluegrass Mandolin Jamming I course which will conclude in late July, but students do not need to have taken that course in order to take the Bluegrass Mandolin Jamming II course.
Here is the curriculum:
WEEK 1 (8/9)
Starting off in the key of A
Open position and positions up the neck
Double stops in A
Someone Took My Place with You
Sunny Side of the Mountain
Way Downtown
The Road to Columbus
WEEK 2 (8/16)
Keys of E and F
Adding the blues in E and F
Moving double stop exercises
Nellie Kane
Footprints in the Snow
Traveling Down This Lonesome Road
Lonesome Wind Blues
WEEK 3 (8/23)
Keys of B and Bb
More moving double stops
Some Monroe-style ideas
Blue Moon of Kentucky
Roving Gambler
Blue Night
Drifting with the Tide
WEEK 4 (8/30)
Some "modern" classics
More difficult chord progressions
Finding chord tones and double stops
Combining double stops and licks
One More Dollar
Thirsty in the Rain
Colleen Malone
Wait a Minute
The course fee is $125.
Register for Bluegrass Mandolin Jamming II with Matt Flinner
See the Scale and Arpeggio Intensive II curriculum
See the Mandolin Chord & Rhythm Intensive II curriculum