Tunes for Drink Up and Stay Home Virtual Bluegrass Jam, 10/23/20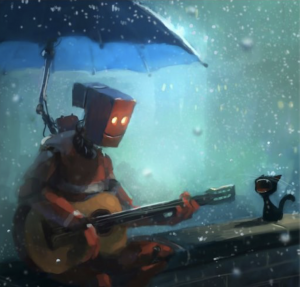 Hi everyone,
Tunes are up for our weekly Drink Up and Stay Home Virtual Bluegrass Jam which happens FRIDAY, October 23rd.
Click here to download the zip file of PDFs for this week: Facebook Jam 29
This week, we'll be playing tunes related to rain and snow (including the actual song "Rain and Snow") in hopes we can collectively send some good vibes to our friends in Colorado and elsewhere out west who are being threatened and even displaced by wildfires.
As always, we'll play one Norman Blake song, one John Hartford song, one song from the psychedelic rock era, and one song from the repertoire and/or pen of Curly Ray Cline (the great fiddler and longtime member of Ralph Stanley's Clinch Mountain Boys).
The jam will take place on Facebook Live at 8 pm eastern time. Feel free to bring a mandolin, or guitar, or banjo, or accordion, spoons, autoharp. Or just hang out and listen.
Here's where you can find the event: https://www.facebook.com/events/839680190173863
We'll play for about an hour. Bring a beverage and comfy chair and we'll try to ease our sense of isolation at least for a bit.
And donations are welcome!
Paypal: [email protected] or
Venmo: @Matt-Flinner-Mando
Hope to see you on Friday!
Thanks,
Matt
Need more mandolin? Fall courses in rhythm playing and music theory for mandolin players have started, but you can still get caught up! Click here for more info.