Rock and Roll Mandolin with Matt Flinner Curriculum (4/8-6/6)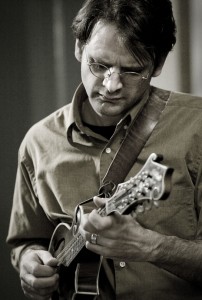 "This was the best online learning experience I've ever had. And, for the time and money, the best music learning experience in any format: DVD, video, group, or individual live lessons."—Christine R.
"I have done some online courses, some one-on-one instruction and some camps. The course I just finished with you has been the most useful by a pretty large margin. Thanks for both the thought and effort that went into the design and material preparation and for the personal presence you bring to it."—Steve F.
Rock and Roll Mandolin will begin on April 8th!
Register any time for $50 off. In light of current events, we're keeping the discount in place.
Register for Rock and Roll Mandolin with Matt Flinner
See the Mandolin for Beginners Curriculum (3/30-6/6)
See the Advanced Bluegrass Mandolin Soloing Curriculum (3/31-6/6)
Welcome to Rock & Roll Mandolin with Matt Flinner! This course will explore the wide and wonderful world of Rock & Roll, enabling students to learn more about mandolin technique, be more versatile in various styles of playing, and have a whole lot of fun along the way. The course will focus on a few main areas: learning various rhythms with a consistent picking hand technique, learning new ways of playing chords, strengthening fundamentals such as picking and fingering, and getting to know the fretboard better in various keys—as well as learning some great tunes along the way. Songs by the Beatles, Jimi Hendrix, Chuck Berry, Led Zeppelin, Elvis Presley and the Rolling Stones (to name a few) will be part of the curriculum.
Each week, students will be given exercises related to picking technique, chords, licks or double stops, along with a couple of standard Rock & Roll songs. Students will also be given a simple "riff" tune each week (though they'll gradually get more complicated over the 8-week course) to explore the fingerboard with. The goal is to get students to strengthen their fundamental technique, learn more about the fretboard, get better at playing by ear—and do all of the above in a fun way.
The course will run from March 20 to June 6, with class sessions on Wdnesday evenings at 9 pm eastern time and follow-up practice/review sessions on Saturdays at 12:30 pm eastern time.
Register for $50 off. Let's get through these difficult times together!
Here is the schedule:
Week 1 (4/8):
Chuck Berry
Some Basic Blues-Rock Rhythms
A Few Chuck Berry Riffs
Monroe-style Playing in Rock & Roll
Rock and Roll Music
Bonus tune: Memphis
Riffs: Satisfaction
Week 2 (4/15)
More rhythms
Rhythm exercise II
Picking Exercise II
Down on the Corner
Bonus Tune: Going to California
Riffs: Sunshine of Your Love
Week 3 (4/22):
More Blues in Rock and Rockabiily
Some Scotty Moore Solos
Using Picking Patterns Over Various Rhythms
Ways of Playing Chords in A and E
Good Rockin' Tonight
Bonus Tune: Hound Dog
Riffs: Day Tripper
Week 4 (5/6):
Rhythm II—Bo Diddley Rhythm
More Chord Forms
Creating a Groove
Who Do You Love
Bonus tune: Hey Bo Diddley
Riffs: Voodoo Child
Week 5 (5/13):
Using Some Double Stops
Typical Double Stop Forms
Some Pentatonic Licks
Time Is On My Side
Bonus tune: Revolution
Riffs: E-Pro (Beck)
Week 6 (5/20):
Complex Picking Patterns
Picking Exercises Across the Strings
Message in a Bottle
Bonus tune: Clocks (Coldplay)
Riffs: Heartbreaker
Week 7 (5/27):
The Blues in Rock II
Blues Scales
Blues Licks
Jimi Henrdix and Stevie Ray Vaughan
Pride and Joy
Bonus tune: Purple Haze
Riffs: Money (Pink Floyd)
Week 8 (6/3):
More Complex Chord Progressions
Bringing Blues Licks, Double Stops and Various Rhythms into Your Playing
Little Wing
Bonus tune: Lucy in the Sky with Diamonds
Riffs: Layla
The course fee is $225. Register for $175 any time. Strange times call for lower prices!