American Roots Mandolin Curriculum (1/8-3/21)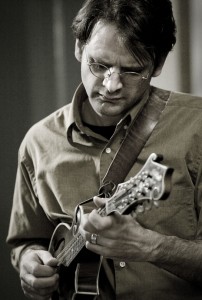 "I've participated in many online learning programs, but so far, your format is the best I've ever seen. I am so pleased I happened upon your courses."—Gina M.
"I started playing the mandolin a little over two years ago. I played the piano as a child, but having never played a stringed instrument before, my intention was to study as much as I could about technique, theory, improvisation and the various genres of music for the mandolin.
To that end, I have taken nearly every course Matt has offered, even three at a time! Matt is a brilliant teacher. Every course is deep and rich with information. The material is thoughtfully explained, allowing a student to slowly transform the class material into music. I can't imagine this journey without Matt Flinner. His courses are a true life changing musical experience!"—Lisa S.
Register for the American Roots Mandolin course
See the Rhythm Mandolin with Matt Flinner curriculum
See the Advanced Swing Mandolin Soloing with Matt Flinner curriculum
The Bluegrass Mandolin 101 program is excited to offer a new course exploring the many sounds of early 20th Century mandolin styles from (mostly) rural America. Blues, ragtime, Dixieland, old-time, stomps and early swing will be explored in this course, and we'll look at the common threads between these styles as well as the differences. Two tunes will be given each week for students to choose from, along with exercises to help students improve their technique, learn the fretboard and gain tools for playing lead and rhythm in the various styles.
The course is intended for intermediate students, or for students simply interested in expanding their musical horizons!
Classes meet online on Wednesday evenings at 9 pm eastern time, with follow-up practice sessions on Saturdays at 12:30 pm eastern time. The weeks of February 19th and March 4th will be off due to Matt's touring schedule. Eight class sessions and eight practice sessions will be held over the course of 10 weeks.
Here is the curriculum:
WEEK 1 (1/8)
Blues
Picking exercise I
Blues rhythm patterns
Seventh chords
Blue notes and licks
Sliding Delta
Midnight Special
WEEK 2 (1/15)
Dixieland
Picking Exercise II
A few melodic runs
Chromatic melody exercise
Ole Miss
Muskrat Ramble
WEEK 3 (1/22)
Ragtime
Finding roots in chord progressions
Melodic lines for rags
Picking Exercise III
Red Pepper Rag
1919 Rag
WEEK 4 (1/29)
String Band Rags
Picking exercise IV
Rhythm exercise I
More melodic lines
Mandolin Rag
Dallas Rag
WEEK 5 (2/5)
Stomps
Rhythm exercise II
Down-picking exercise I
Some more blues ideas
1944 Stomp
Jackson Stomp
WEEK 6 (2/12)
Early Swing
Swing rhythm exercise
A few basic swing chords
Chord tone exercise
Grandpa's Spells
Sheik of Araby
WEEK 7 (2/26)
Swing
More chord tones
A couple of ways to navigate jazz progressions
Chord inversions
I'm Confessin'
My Melancholy Baby
WEEK 8 (3/11)
Bringing various styles together
Soloing in blues, swing and Appalachian styles
Comparing rhythm in blues, swing and Appalachian styles
Careless Love
Sittin' on Top of the World
The course fee is $225. Register here.