New CD "Winter Harvest" due out Jan 31st
The new Matt Flinner Trio CD, "Winter Harvest," will be released on Compass Records on January 31, 2012.  We're very excited about it!  If you'd like to hear sample tracks, visit the Compass Records website.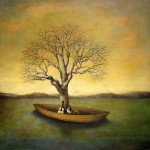 "Winter Harvest" is a continuation of our "Music du Jour" project, which we started in 2006.  On most of our live gigs, each member of the trio (Ross Martin, Eric Thorin and Matt Flinner) writes one new piece of music the day of the show, and all three new compositions are debuted on that night's concert.  After the first few of these tours we recorded our "Music du Jour" CD for Compass Records.  Now, after about another 50 "du Jour" shows and about another 160 new tunes, we've recorded "Winter Harvest."  As on the "Music du Jour" CD, we've selected 12 tunes (after a long and torturous process of narrowing the tunes down to that many) that we feel represent a wide spectrum of what is possible in a bluegrass trio.  And if you order a physical copy of the CD (you can pre-order at Compass or you can get it here starting Jan 31), you'll get three bonus tracks that are not included in the digital download (we see this as part of the beauty of having too much material to choose from!).  Or you can come to one of our many upcoming live shows and buy a copy in person.
We'll be continuing our Music du Jour project on into 2012 and are excited to see where it takes us, both musically and geographically.  We hope to see you out there in the big wide world!
Click here to see upcoming tour dates.