Mandolin Practice Techniques: 5-day Courses to Help You Improve Your Playing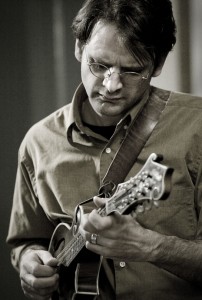 "All your courses are really good, very well designed, and you have a great teaching style and a relaxed, open, while also serious, approach – which really comes across with the live lessons – thank you for being so encouraging always!"–-Penny J.
"After buying six mandolins and umpteen books…I am convinced your course is best $100 I have invested in my mandolin journey to date. Finally, I'm getting the discpline I need with your exercises to learn scales, arpeggios, double stops, fingering techniques, learn the fretboard (the essential tools I need)…and most importantly to learn how those things fit into playing tunes." —Rick D.
Register here for Week 1 (June 5-9)
Register here for Week 2 (June 12-16)
Join Matt Flinner for a series of 5-day courses this summer which are geared toward helping the aspiring mandolin student practice more efficiently and improve their playing skills more quickly. Every day for five days, students will run through a series of exercises and one tune, with Matt guiding them in a live 30-minute online practice session. Students who are unable to make the live sessions can view them later that day or evening on the class website, as all sessions will be recorded.
Students will be given exercises in the following areas: picking exercises, arpeggios, scales, fingering exercises, double stops, and a tune for the week. Students will receive the materials in PDF form four weeks ahead of time (or whenever they sign up) so that they have a chance to learn them before the course begins. Matt will then guide them through daily practice sessions for five straight days, giving them tips on how to improve and how to practice more effectively.
The first course begins June 5 and runs through June 9, with class sessions taking place from 10-10:30 am eastern time.
The registration fee is $40.
Students can view all materials (videos and PDFs) on a class website any time, and they can also download and keep all PDFs and videos (including recordings of the class sessions) to practice with on their own time if they wish to.
Register here for Week 1 (June 5-9)
Register here for Week 2 (June 12-16)
For more information, email Matt Flinner at [email protected]