Tunes for Drink Up and Stay Home Virtual Father's Day Bluegrass Jam, 6/18/21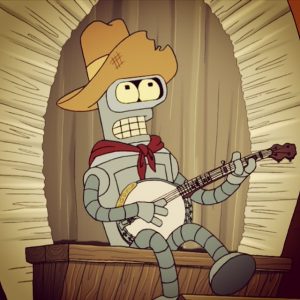 Hi everyone,
Tunes are up for our weekly Drink Up and Stay Home Virtual Bluegrass Jam, which happens FRIDAY, June 18th.
NOTE THAT WE WILL BE STARTING AN HOUR LATER THAN NORMAL, AT 9 PM EASTERN TIME. THERE I'M DONE YELLING NOW!!!
Click here to download the zip file of PDFs for this week: Facebook Jam 63
This week, in honor of Father's Day, we'll play some tunes I used to play with my dad when I was a kid. And, as always, we'll play some Norman Blake, John Hartford, Hazel Dickens, Tony Rice and the Blue Sky Boys….plus a little something from the psychedelic rock era.
The jam will take place on Facebook Live at 9 pm eastern time (again, not the usual 8 pm). Feel free to bring a mandolin, or guitar, or banjo, or accordion, spoons, autoharp. Or just hang out and listen.
Here's where you can find the event: https://www.facebook.com/events/387229452726942
We'll play for about an hour or so. Bring a beverage and comfy chair and we'll try to ease our sense of isolation at least for a bit.
Did you see the t-shirts and prints we're having made to commemorate these jams? Check them out here: https://www.mattflinner.com/drink-up-and-stay-home-t-shirts-and-prints-are-here/
And donations are welcome!
Paypal: [email protected] or
Venmo: @Matt-Flinner-Mando
Hope to see you on Friday!
Thanks,
Matt
Need more mandolin? Summer online courses start June 21-23! Check them out here: https://www.mattflinner.com/2021/05/save-50-on-summer-courses-through-5-9-bluegrass-jamming-scale-arpeggio-intensive-and-picking-intensive-courses-start-6-21-23/