Tunes for Drink Up and Stay Home Virtual Thanksgiving Bluegrass Jam, 11/27/20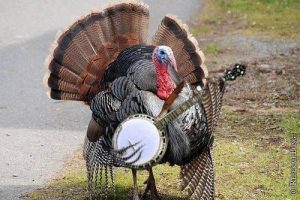 Hi everyone,
Tunes are up for our weekly Drink Up and Stay Home Virtual Bluegrass Jam which happens FRIDAY, November 27th, the day after Thanksgiving here in the U.S.
Click here to download the zip file of PDFs for this week: Facebook Jam 34
As always, we'll play one Norman Blake song, one John Hartford song, one song from the psychedelic rock era, and, new this week, something from the great bluegrass singer Hylo Brown. And lots of songs of thanks and home. The jam will take place on Facebook Live at 8 pm eastern time. Feel free to bring a mandolin, or guitar, or banjo, or accordion, spoons, autoharp. Or just hang out and listen.
Here's where you can find the event: https://www.facebook.com/events/225830528891462
We'll play for about an hour. Bring a beverage and comfy chair and we'll try to ease our sense of isolation at least for a bit.
And donations are welcome!
Paypal: [email protected] or
Venmo: @Matt-Flinner-Mando
Hope to see you on Friday!
Thanks,
Matt
Need more mandolin? Winter courses are on sale at $50 off through December 1st! Check them out here: https://www.mattflinner.com/2020/10/4014/