Celtic Mandolin Curriculum (March 19-May 26)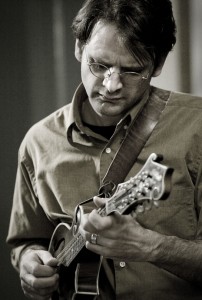 "Your courses have opened my musical mind, focused my practice and expanded my skill far beyond expectation."—-Steve F.
"I've participated in many online learning programs, but so far, your format is the best I've ever seen. I am so pleased I happened upon your courses."—Gina M.
Sign up by February 11th for just $175 ($50 off the normal course fee)! That's less than $12 per class session.
See the Beatles for Mandolin Curriculum.
See the New Acoustic Mandolin Curriculum.
Celtic Mandolin returns this spring! This course will explore techniques for playing lead and rhythm in traditional Irish fiddle tunes. Each week, students can choose between three reels, jigs, songs or hornpipes to learn, along with several exercises to help with various aspects of technique. During the class sessions, Matt will focus on one of the tunes each week, but students are given the option of learning one or two more if they have time, or focusing on one of the other tunes if they so choose. Rhythm playing and picking technique on reels, hornpipes and jigs will be explored, as well as picking technique for triplets and various ways of playing ornamentations. The course is recommended for players at an advanced beginner to intermediate level (though advanced players who want to learn some Irish tunes may enjoy it as well!).
The live class sessions occur online on Monday evenings at 9 pm eastern time, and practice/review sessions take place on Saturdays from 10-10:45 am eastern time.
Students are NOT required to attend all (or any) of the live sessions; all sessions are recorded and uploaded to the class website where they can be viewed after-the-fact at the student's leisure. Students also have the option of downloading all class videos and practice videos, as well as all PDFs and practice mp3s for the course, so that they can revisit the materials any time.
Here is the curriculum:
WEEK 1 (3/19)
Picking Exercise I
Playing basic rhythm on reels
Rhythm Exercise I
A few scales
The Wind That Shakes the Barley
Rolling in the Rye Grass
The Concertina Reel
WEEK 2 (3/26)
Picking Exercise II
Adding some hammer-on and pull-off ornaments
Varying the octave
Rhythm Exercise II
Mulqueen's
Tommy People's
The Crooked Road to Dublin
WEEK 3 (4/9)
A few hornpipes
Adding triplets
Triplet picking exercise
The Boys of Blue Hill
Harvest Home
Stack of Barley
WEEK 4 (4/16)
Jigs
Picking Exercise IV
Emphasizing the beat in 6/8 time
Playing rhythm on jigs
Rhythm Exercise III
Blarney Pilgrim
Road to Lisdoonvarna
Behind the Haystack
WEEK 5 (4/30)
Using chord inversions in your rhythm playing
Picking Exercise III
Pull-off ornaments
The Silver Spire
The Mason's Apron
Jenny Picking Cockles
WEEK 6 (5/7)
Accompanying songs
Adding melodic lines behind vocals
Patterns to use on mandolin or octave mandolin
Mary and the Soldier
Paddy's Green Shamrock Shore
Arthur McBride
WEEK 6 (5/14)
Jigs II
Further rhythmic ideas on jigs
Rhythm Exercise IV
Octave variations
Monaghan's Jig
Cunla
The Laurel Tree
WEEK 7 (5/21)
Slip Jigs
Picking Exercise V
Rhythm Exercise V
Patterns in 9/8
The Rocky Road to Dublin
Foxhunter's Jig
The Salmon's Leap
WEEK 8 (5/28)
A few more reels
Tying it together: moving chords, ornaments and trills
Farewell to Ireland
The Broken Pledge
Music in the Glen
The Otter's Holt
The course fee is $225. Sign up by March 1st for just $175!